What an incredible year it's been for our city and our state (both good and bad).
We've seen almost every natural disaster, including flooding, tornadoes, and hurricanes, and witnessed some truly unbelievable events, a shoot-out in Uptown Charlotte, UFO sightings, and even a naked man walking down 485.
Since January 1st, 2017, CharlotteStories.com has published over 1,000 articles that have been viewed over 9,517,051 times.
These are the top 10 most-viewed Charlotte Stories for 2017:
Published September 26, 2017 – 58,465 total views
Charlotte is now one of the largest cities in America in terms of physical geography (due to its history of annexing so much of the land around it). It's now an extremely diverse city in terms of areas and neighborhoods – it even has a few smaller cities within it, such as Ballantyne and South Park.
We have streetcar-era communities where buildings range from vintage factories to grand Southern estates…READ MORE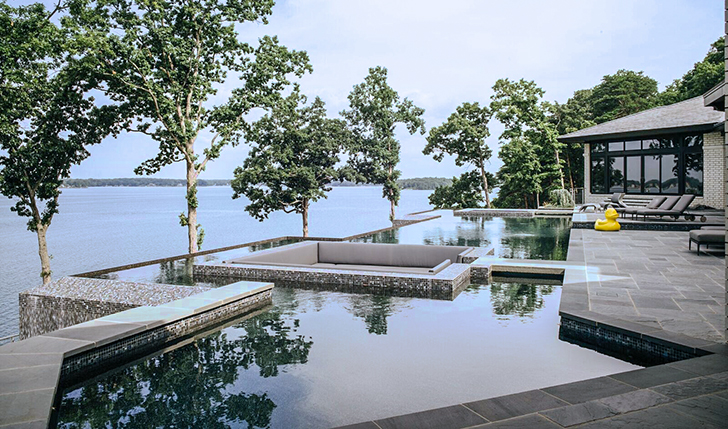 Published August 30, 2017 – 62,320 total views
The winner of 30 NASCAR Cup Series races, including the 2016 Daytona 500, has opened up his new 30,000 square-foot Lake Norman castle for a private tour.
Denny Hamlin's Cornelius home sits on a private Lake Norman peninsula. He started construction in late 2016 and just put the finishing touches on the state-of-the-art complex…READ MORE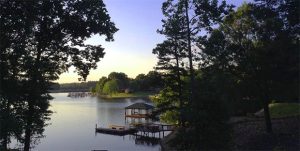 Published September 18, 2017 – 74,282 total views
Now that Fall is here, it's the perfect time to get on the lake and do some swimming, fishing, laying in the sun, or doing some insane tricks on those new water trampolines.
We recently discovered some incredible deals for huge homes for rent on a daily/weekly basis, and if you break them down on per-person basis, they are incredibly affordable…READ MORE
Published August 29, 2017 – 102,102 total views
North Carolina's 2017 fall colors are expected to be the brightest and most beautiful in decades. According to NOAA Climate Scientist Jake Crouch, the North Carolina mountains have experienced its second warmest year on record. The average high temperature this year is 58.8 degrees – 3.5 degrees above normal. The summer has also been fairly dry this year. "Drier soils typically mean brighter fall color in the mountains," commented Crouch…READ MORE
Published September 28, 2017 – 108,579 total views
Have you ever missed your connecting flight and became instantly miserable at the thought of spending another 6 hours in the airport?
That happened to Mahshid Mazooji this past weekend at the Charlotte Douglas airport, but instead of letting it get her down, she decided to through a spontaneous dance party with…READ MORE
Published March 23, 2017 – 132,082 total views
Beneath the waters of Lake Norman lies huge sections of some of North Carolina's most unique towns from the past. Although over half a century has passed, many roads, facilities, and even homes still sit eerily undisturbed beneath the water.
The East Monbo and Long Island cotton mills, were originally shut down in the 50s, to make way for Lake Norman – the largest man-made lake in…READ MORE
Published September 7, 2017 – 209,264 total views
This past Summer, Category 5 Hurricane Irma made its way across a string of Caribbean islands toward the US mainland. There was a chance it would the US mainland altogether and travel North-East back out to sea.
Several people decided to start an online campaign to help encourage the storm to take that more easterly path using a rather ridiculous method – electric fans…a lot of them…READ MORE
12,620 total views
If you like to hike or explore around North Carolina woods, authorities are warning people to be on the lookout for purple fence posts – especially if you have a pet.
North Carolina law now allows landowners to protect their land by marking the outskirts of their territory with…READ MORE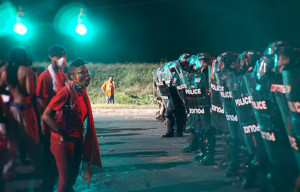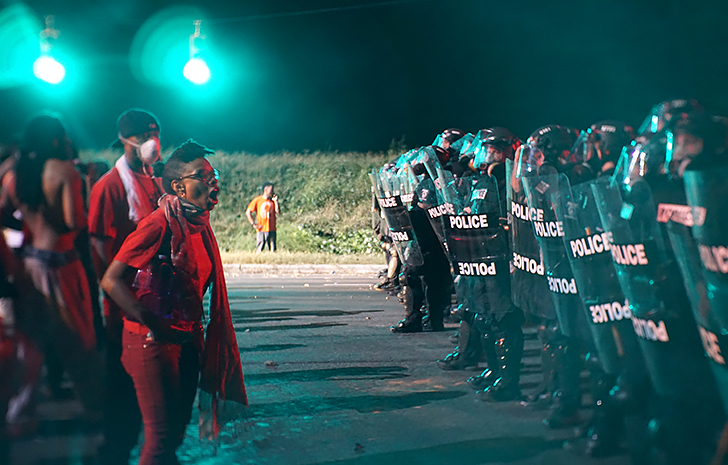 Published May 4th, 2017 – 332,767 total views 
A new bill has passed the NC House that would allow North Carolina drivers to drive through protesters who are blocking the road without being sued, as long as they "exercise due care."
The North Carolina House passed HB 330 with a 67-48 vote…READ MORE
Published December 26, 2016 – 1,675,548 views in 2017 (1,911,786 total views)
Forest Hill's creative team produced a video released on Facebook at the end of last year to introduce the new message series and it immediately blew up on the internet. Recently, the article we wrote last year also began to go viral, receiving over 1.5 million views in the past month alone.
The video itself has now been shared over 80,000 times and viewed over 4.6 million times…WATCH VIDEO
What's your favorite Charlotte Stories News article from 2017? 
If you have any news tips or interesting story ideas, please Email us at Press@cltstories.com
Comments
comments