Beneath the waters of Lake Norman lies huge sections of some of North Carolina's most unique towns from the past. Although over half a century has passed, many roads, facilities, and even homes still sit eerily undisturbed beneath the water.
The East Monbo and Long Island cotton mills, were originally shut down in the 50s, to make way for Lake Norman – the largest man-made lake in North Carolina. At the time, each mill employed about 120 people, who worked, lived, and played in mill villages that were within walking distance of the mills.
Using old aerial photos, I've overlayed an estimation of where the old mills, and their small dams, now sit submerged under Lake Norman: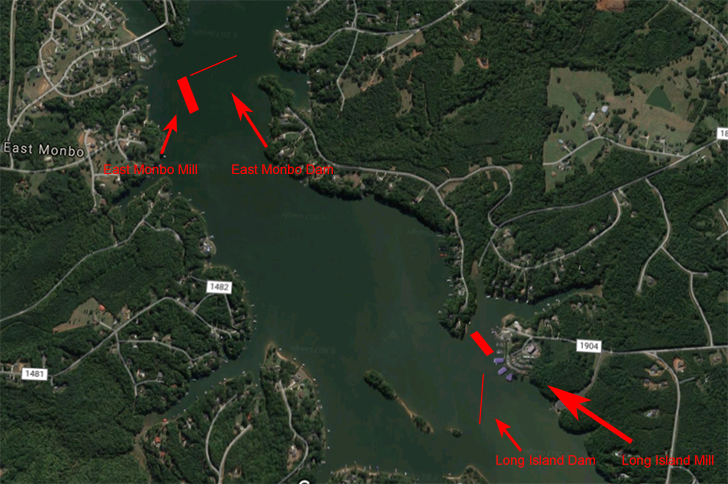 These old images (from the Long Island, NC Facebook Page) show a glimpse of what things looked like before Lake Norman: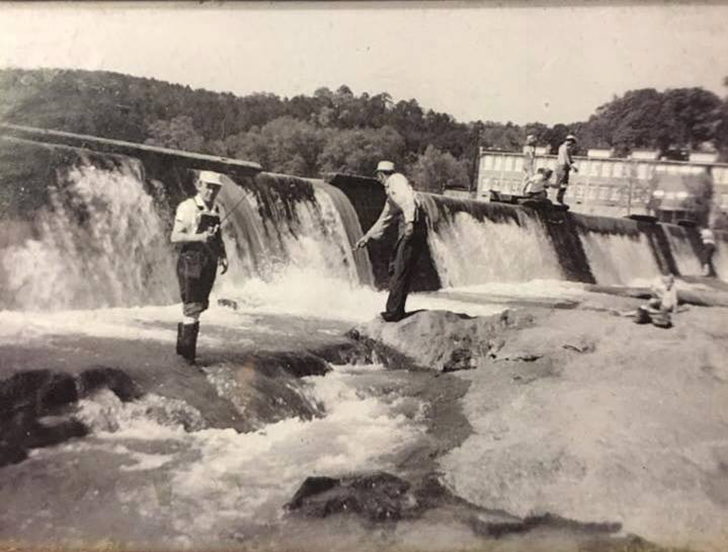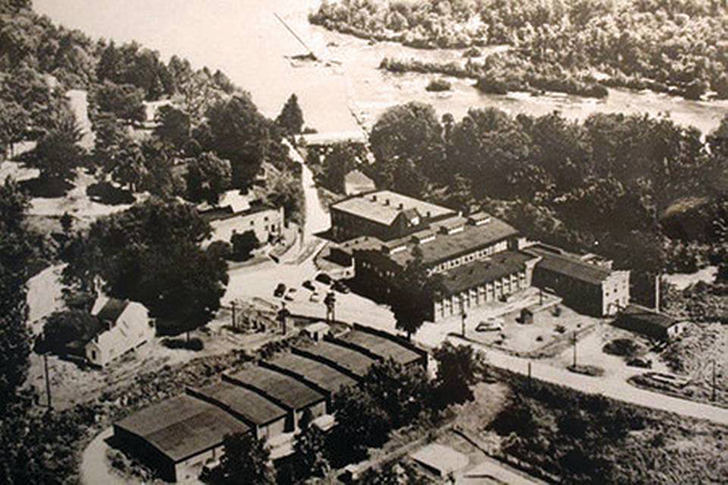 Workers from both mills were given the option to own their homes free of charge if they were able to pay for the homes to be moved outside of the flooded area – homes that were not moved were demolished and flooded.
In addition to the homes, several roads, out-buildings, and even grave-sites now sit quietly at the bottom of Lake Norman.
If you'd like to read more, local historian Chuck McShane has written an incredible piece, entitled "A History of Lake Norman: From Fish Camps To Ferraris", which talks in depth about the the flooding of Lake Norman and the history of Long Island, NC and East Monbo, NC.
What are your thoughts on the construction of Lake Norman? 
Comments
comments