North Carolina's 2017 fall colors are expected to be the brightest and most beautiful in decades. According to NOAA Climate Scientist Jake Crouch, the North Carolina mountains have experienced its second warmest year on record. The average high temperature this year is 58.8 degrees – 3.5 degrees above normal. The summer has also been fairly dry this year. "Drier soils typically mean brighter fall color in the mountains," commented Crouch.
North Carolina's peak season will start toward the beginning of October in the higher elevations and run until the end of October in the Piedmont.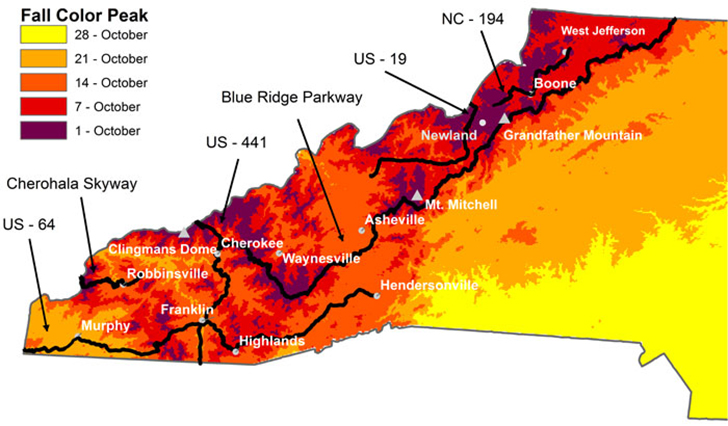 To see the best views in our state, check out our list of the 'Top 10 Best Places To See Fall Colors Around North Carolina'.
According to RomanticAsheville.com these are the specific 2017 peak color dates;
To see the colors from some of the best overlooks, check out The Comprehensive Guide To The Blueridge Parkway Vistas.
Comments
comments