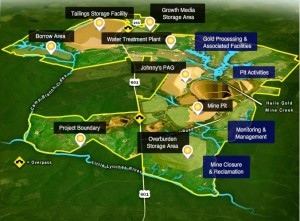 Located in Lancaster County, South Carolina, the historic Haile Gold Mine was one of the first operating gold mines in the United States.
It recently re-opened, in hopes of mining over $5.7 billion in pure gold. Current gold prices are about $1,550 per ounce, and Romarco Minerals Inc. believes it can mine up to 4.8 million ounces by reopening The Haile Gold Mine, just south of Charlotte in Lancaster County.
The company has already invested over $300 million in the initial development, equipment, and operations costs to fully relaunch the mine.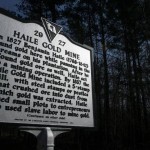 Mining at Haile Gold Mine dates to the early 19th century, when prospectors dug the hillsides and panned creeks for gold.
The land was the site of several subsequent mining efforts before the mine was finally closed in 1990.
It's now expected to generate roughly $70 million annually in direct and indirect revenue in local counties, which will lead to new opportunities to improve support for schools, police departments, fire departments, and other key civic initiatives.
Comments
comments