Subtropical Storm Nicole has just been upgraded to Tropical Storm Nicole as it continues its path toward the East coast.
Tropical Storm #Nicole Advisory 6: Hurricane Warning Issued For Portions of the East Coast Of Florida. https://t.co/tW4KeFW0gB

— National Hurricane Center (@NHC_Atlantic) November 8, 2022
Some models are predicting the storm could reach hurricane strength before making landfall somewhere in the middle of Florida before curving up toward Georgia and the Carolinas.
Tropical Force winds from Nicole are expected to reach the Carolinas by Thursday morning and will continue through Friday night, with potential flash flooding and damaging winds across our region.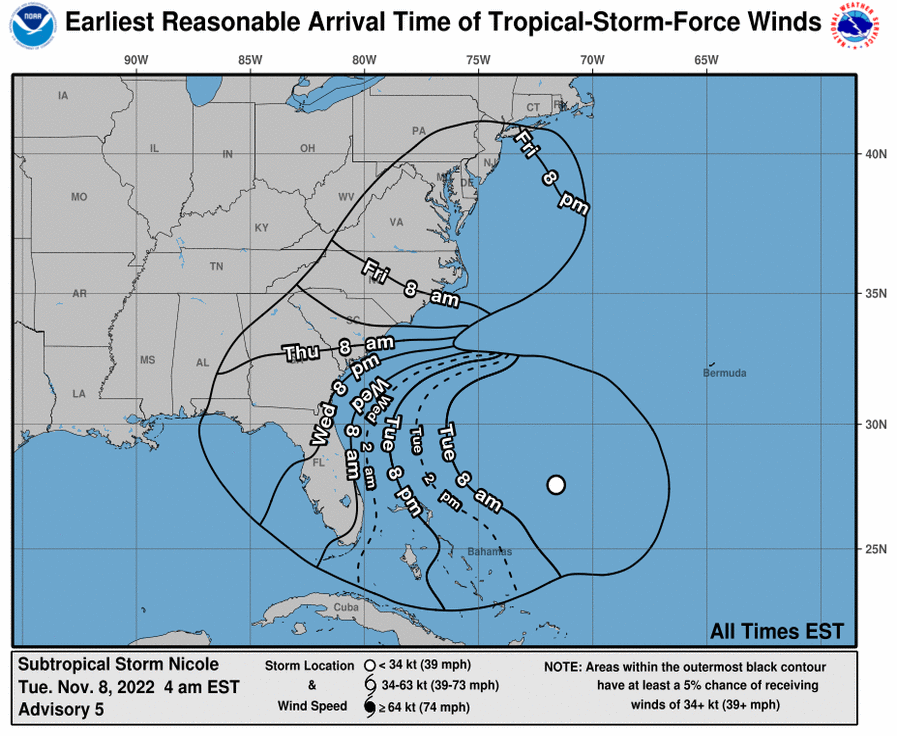 NWS officials are reminding all residents in Atlantic Coast states to be prepared.
In case of a power outage, make sure to have the following emergency items stocked in your home;
We will continue to update this article as this storm develops. 
Comments
comments