2015 was truly an incredible year for the city of Charlotte and for Charlotte Stories!
We officially launched just 5 months ago in July of 2015 and since then, we've been truly humbled and amazed at the growth – we published 178 articles that have now been viewed over a million times since our initial launch!
These are our top 10 most viewed Charlotte Stories of 2015;
The city of Rock Hill is about to start a massive new $60 million bridge project across the Catawba river. It will join Mount Gallant Road with Sutton Road, giving thousands of daily drivers from western York County an alternate route to reach i77.
Although most local officials see the new bridge as a necessity, it is facing considerable opposition from South Carolina State and Fort Mill city leaders. State Rep. Ralph Norman in particular strongly opposes the bridge project, saying that it would…READ MORE 
Fred Kinder, a sales employee with Ramey Chrysler-Jeep-Dodge-Ram in West Virginia, started a sleeping bag giveaway last year in partnership with Charlotte based non-profit Hope Uprising. The Princeton, WV man noted that when he saw the homeless people in Charlotte, his heart melted and he knew he had to do something.
Kinder, along with family members, friends, and fellow employees made the trek down to the Queen City last night with a trailer full of sleeping bags, and 4 cars full of…WATCH THE VIDEO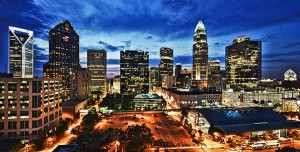 Are you one of those rare jewels who actually grew up in Charlotte? (like you physically attended elementary, middle, and high school at CMS – or one of those fancy southern private schools)
If you aren't quite sure, here are 39 ways to know if you really did;

You don't speak with a NY accent.
You prefer Price's Chicken Coop to any and all other fried chickens.
You continue to use the original names for all…SEE THE FULL LIST
Lake Norman is now one of the fastest growing regions in the south-east. It's also become one of the Carolina's most visited tourist destinations and vacation spots.
This incredible aerial tour of Lake Norman previews some if its greatest features…WATCH THE VIDEO
The U.S. National Whitewater Center on Charlotte's west side is now one of the city's most visited destinations for outdoor activities, concerts, and just hanging out with friends – and things are about to get even better.
Earlier this year, the facility acquired 140 more acres of land, bringing their total to over 540 acres, and the facility has just announced 4 major new developments that are now…READ MORE
Mary Ward is now considered by many to be the ultimate Panthers Fan. She is about to turn 96 in a few months and has now watched every single game the Panthers have ever played since the team first took the field in 1995.
After her son uploaded the now famous picture of her dab on 'em pose, ESPN put it next to…WATCH THE VIDEO
Most Charlotte natives know that the city was originally founded on two Indian Trading paths – later becoming Trade Street and Tryon Streets. Most also know to never refer to Center City as 'Downtown' (Charlotte only has an Uptown).
But if you really want to impress all your Charlotte history buff friends, you'll want to memorize these;
#1 The Dairy Queen on Wilkinson Boulevard, a designated historic…READ MORE
Questions are now being asked about a strange communications tower disguised as a tree on Charlotte's 485. Celebrity conspiracy theorist Paul Joseph Watson was recently contacted by a local Charlotte resident about some interesting discoveries related to the tower.
During the investigation, he found that there were actually…READ MORE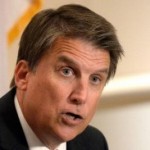 Gov. Pat McCrory has told local transportation leaders in Charlotte that they must finalize their vote within the month on the new i77 toll lanes.
In a letter sent Monday, the Governor asked the Charlotte Regional Transportation Planning Organization to either vote in support of the toll lanes or "set in motion the necessary steps to create a new…READ MORE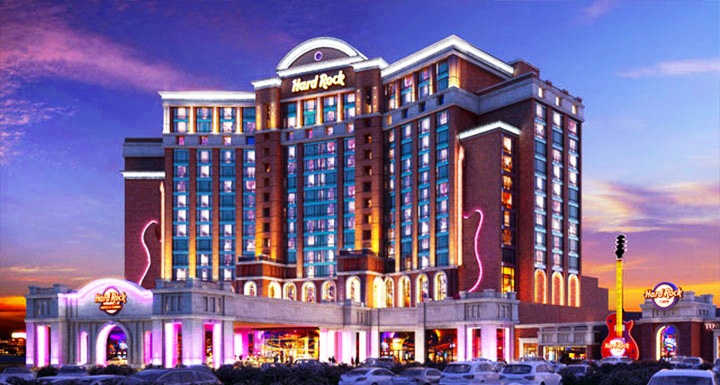 A major new Hard Rock Hotel and Casino is now in the works for the Charlotte region.
The Catawba Indian Nation is now working with Hard Rock International of Orlando, Fla., to plan an unprecedented new $600 million casino in…READ MORE
Thanks for reading Charlotte Stories – we're so excited to see what 2016 will bring!
[one_third]


[/one_third] [one_third]


[/one_third] [one_third_last]


[/one_third_last]
Comments
comments