The U.S. National Whitewater Center, on Charlotte's west side, is now one of the city's most visited destinations for outdoor activities, concerts, and just hanging out with friends – and things are about to get even better.
Last year, the facility acquired 140 more acres of land, bringing their total to over 540 acres, and the facility has just announced 4 major new developments that are now under construction.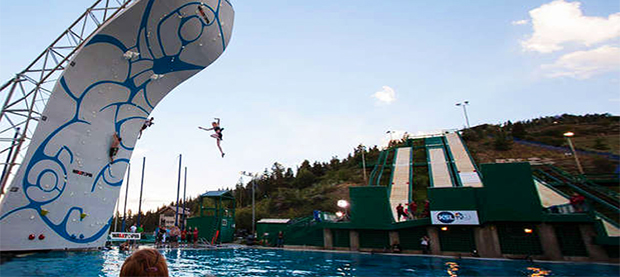 The first will be America's first and only permanent "Deep Water Solo Climbing Facility". In essence, this will include several huge rock climbing walls (25′, 35′ and 45′ tall), with a 16 foot deep pool at the bottom.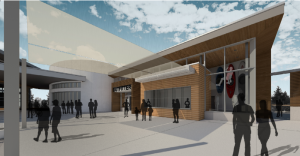 The pool at the bottom of the 4 walls will serve as a cushion for both descending and jumping climbers.
The second development coming to the Whitewater Center will be the Outfitter.
It will feature a new state-of-the-art 5,000 square foot equipment and resource facility offering extreme sports lessons, gear, and apparel.
The third development coming to the center will be a completely renovated and redesigned kitchen, including over 5,000 square feet of new dining options.
The fourth, and possibly most exciting new development will be "The Tower".
A new 100+ foot tower on Hawk Island is being built right now, the "largest addition to the facility in our 10 year history," according to Osterhus. It will be the home of two new zip line experiences
The tower will reaching over 100 feet in the air, standing high atop Hawk Island. It will be the largest addition to the facility in over 10 years.
The tower will be the starting point of the longest zip line at the USNWC, which will now span 1,650 ft (the current zip line is now 1,400 feet long).
Please share if you love the Whitewater Center;
[one_third]


[/one_third] [one_third]


[/one_third] [one_third_last]


[/one_third_last]
Comments
comments