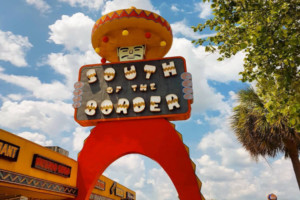 With Tax Day delayed to May 17 due to the impact of the COVID-19 pandemic, the personal-finance website WalletHub today released its 2021 Tax Burden by State report, as well as accompanying videos, along with its 2021 Tax Facts infographic.
In order to determine which states tax their residents most aggressively, WalletHub compared the 50 states based on the three components of state tax burden — property taxes, individual income taxes, and sales and excise taxes — as a share of total personal income.
North Carolina came in at #34 and South Carolina was tied for #40.
Overall Tax Burden by State
Overall Rank (1=Highest) 
State
Total Tax Burden
(%) 
Property Tax Burden
(%) 
Individual Income Tax Burden
(%) 
Total Sales & Excise Tax Burden
(%) 
1
New York
12.79%
4.40%
(6)
4.96%
(1)
3.43%
(22)
2
Hawaii
12.19%
2.45%
(35)
3.09%
(10)
6.65%
(1)
3
Vermont
10.75%
5.04%
(2)
2.41%
(22)
3.30%
(26)
4
Maine
10.50%
4.60%
(4)
2.45%
(21)
3.45%
(20)
5
Connecticut
10.44%
4.06%
(7)
3.56%
(6)
2.82%
(39)
6
Minnesota
9.99%
2.86%
(23)
3.68%
(5)
3.45%
(20)
7
New Jersey
9.98%
4.94%
(3)
2.47%
(20)
2.57%
(43)
8
Rhode Island
9.69%
4.44%
(5)
2.29%
(27)
2.96%
(35)
9
Illinois
9.52%
4.00%
(8)
2.11%
(32)
3.41%
(24)
10
California
9.48%
2.64%
(32)
3.78%
(4)
3.06%
(34)
11
Kansas
9.36%
3.12%
(17)
2.28%
(28)
3.96%
(14)
12
Maryland
9.32%
2.67%
(30)
3.89%
(3)
2.76%
(41)
13
Iowa
9.26%
3.39%
(14)
2.53%
(18)
3.34%
(25)
14
Nebraska
9.01%
3.77%
(10)
2.30%
(26)
2.94%
(36)
15
Mississippi
8.99%
2.80%
(25)
1.64%
(37)
4.55%
(7)
16
Ohio
8.96%
2.78%
(26)
2.54%
(17)
3.64%
(18)
17
Wisconsin
8.89%
3.25%
(16)
2.72%
(13)
2.92%
(38)
18
West Virginia
8.84%
2.32%
(36)
2.64%
(14)
3.88%
(17)
19
Louisiana
8.82%
1.93%
(45)
1.51%
(38)
5.38%
(4)
20
Arkansas
8.80%
1.79%
(46)
2.20%
(31)
4.81%
(5)
21
Massachusetts
8.77%
3.57%
(13)
3.29%
(7)
1.91%
(45)
22
Kentucky
8.58%
1.99%
(44)
3.17%
(9)
3.42%
(23)
23
Pennsylvania
8.46%
2.82%
(24)
2.52%
(19)
3.12%
(32)
24
Michigan
8.34%
3.02%
(19)
2.23%
(30)
3.09%
(33)
24
Washington
8.34%
2.65%
(31)
0.00%
(44)
5.69%
(3)
26
Colorado
8.31%
2.76%
(28)
2.26%
(29)
3.29%
(27)
27
Oregon
8.29%
3.06%
(18)
4.17%
(2)
1.06%
(50)
27
Utah
8.29%
2.30%
(38)
2.73%
(12)
3.26%
(29)
29
Nevada
8.23%
2.12%
(42)
0.00%
(44)
6.11%
(2)
30
Arizona
8.19%
2.53%
(34)
1.43%
(40)
4.23%
(10)
30
New Mexico
8.19%
2.00%
(43)
1.44%
(39)
4.75%
(6)
30
Texas
8.19%
3.91%
(9)
0.00%
(44)
4.28%
(9)
33
Indiana
8.15%
2.19%
(40)
2.05%
(33)
3.91%
(16)
34
North Carolina
8.07%
2.15%
(41)
2.63%
(15)
3.29%
(27)
35
Georgia
7.91%
2.59%
(33)
2.38%
(23)
2.94%
(36)
36
Idaho
7.88%
2.32%
(36)
2.38%
(23)
3.18%
(30)
37
Virginia
7.86%
2.93%
(22)
2.87%
(11)
2.06%
(44)
38
North Dakota
7.81%
2.97%
(21)
0.87%
(41)
3.97%
(13)
39
Missouri
7.75%
2.25%
(39)
2.37%
(25)
3.13%
(31)
40
Alabama
7.45%
1.41%
(50)
1.96%
(35)
4.08%
(12)
40
Montana
7.45%
3.59%
(12)
2.58%
(16)
1.28%
(47)
40
South Carolina
7.45%
2.77%
(27)
1.99%
(34)
2.69%
(42)
43
South Dakota
7.37%
3.02%
(19)
0.00%
(44)
4.35%
(8)
44
Oklahoma
7.13%
1.67%
(49)
1.92%
(36)
3.54%
(19)
45
Florida
6.97%
2.74%
(29)
0.00%
(44)
4.23%
(10)
46
New Hampshire
6.84%
5.47%
(1)
0.13%
(42)
1.24%
(48)
47
Delaware
6.21%
1.77%
(47)
3.25%
(8)
1.19%
(49)
48
Wyoming
6.14%
3.33%
(15)
0.00%
(44)
2.81%
(40)
49
Tennessee
5.74%
1.70%
(48)
0.08%
(43)
3.96%
(14)
50
Alaska
5.10%
3.68%
(11)
0.00%
(44)
1.42%
(46)
Comments
comments