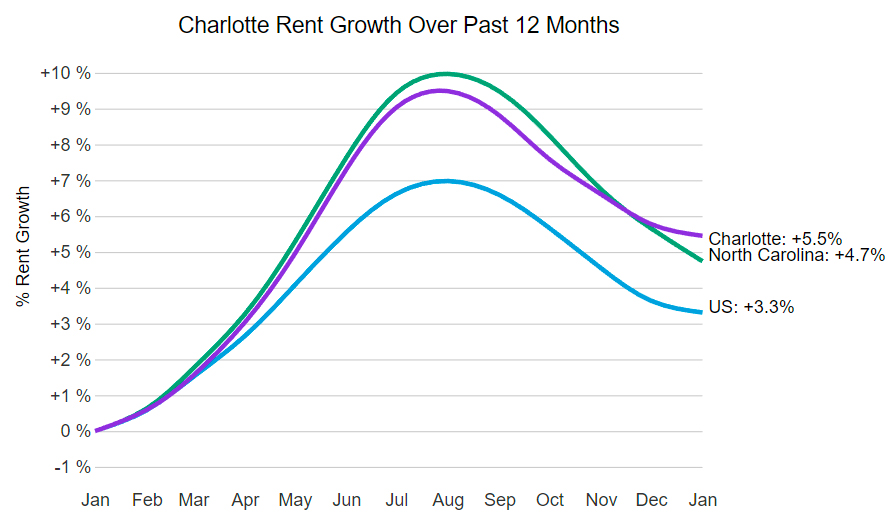 Nationwide rent prices sank another 0.3% in January, according to the latest data from Apartment List.
This marks the fifth consecutive month of negative rent growth, and we are nearing the end of a particularly-slow winter season in which rent prices sank faster than previous years.
For the latest data, see the January Rent Report here. Some highlights include:
Rents in Charlotte decreased 0.3% month-over-month in January, compared to a 0.3% decrease nationally.
Year-over-year rent growth in Charlotte currently stands at 5.4%, compared to 0.4% at this time last year. Year-over-year growth in Charlotte ranks #20 fastest among the nation's 100 largest cities. Rents in Charlotte are up by 23.6% since the start of the pandemic in March 2020.
Median rents in Charlotte currently stand at $1315 for a 1-bedroom apartment and $1441 for a two-bedroom.
Comments
comments