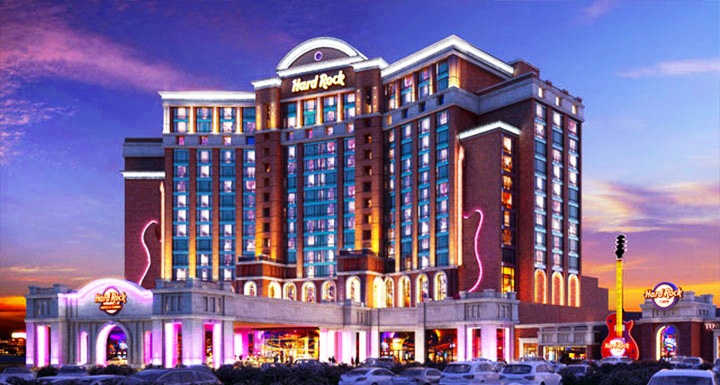 Deep in the Bible Belt, North Carolina is one of the more restrictive states in the nation when it comes to gambling and gambling regulation. A recent bill introduced by the North Carolina House has challenged this idea and could be marking a shift in the winds of NC gambling acceptance.
Senate Bill 574 was designed to allow sports betting to become legal in Tribal Casinos throughout the state. While only two of these exist, in the west, they are expected to generate between $1 million and $1.5 million in tax revenue a year. This has raised questions as to what related developments might bring to the state's coffers. The development and integration of further casinos might prove too expensive to be a viable option, issues which cannot be said about online solutions.
As an industry, online gambling and poker, in particular, have proved immense success stories all over the world. Highly regulated and streamlined, these are much cheaper systems to develop than their brick-and-mortar counterparts and could prove an immense aid to the NC economy. One of the primary issues standing in the way of this adoption is the fact that such online systems are generally unfamiliar to the NC populace. While the likes of Texas Hold'em and 5-Card Draw are just as popular in NC as they are in the rest of the US, the online infrastructure can require some illumination.
From Humble Beginnings
As an online industry, casinos have been around on some level since the internet was first popularized. Before the new millennium, this meant operating with dial-up, and all the limitations which these slow connections implied. The low bandwidth of these systems meant that only very limited quantities of data could be sent at any one time. While today we commonly measure this in multiple megabytes per second, back then it was often measured in single kilobytes. This means transfer speeds were, in effect, around a thousand times slower.
This issue was furthered by high latency, another part of the technological equation of the internet. Latency refers to the time it takes data to perform a round trip. This was considerably longer back then and compounded the issues the internet had with poor bandwidth. For many online games, this meant unplayably poor connectivity. Online casino games like poker, on the other hand, were well-suited to these early limitations.
Despite the deep tactics at their core, games like poker are, on the surface, incredibly simple to learn. This simplicity extends to how the games are displayed and run. Since flashy graphics and animations were not part of the equation, they did not require high levels of bandwidth. Aiding this was the turn-based format, which mitigated the problems from higher latencies.
Combined, these created a system where online casinos and their games were some of the best suited to the early online environment. Millions of people already understood how the games worked, they could be run easily, and thus an industry was quickly built around it.
In the Modern Age
The modern online casino industry is one of immense breadth and scope. These not only routinely cover hundreds of games and game varieties, but also offer opportunities for play on a wide range of grounded and wireless devices.
Many of these versions of games, like online poker, are available on desktop and mobile, for example, and come with bonuses like additional prizes. Combined with high levels of encryption and safety, and it's little surprise that many poker players are turning to online options over the traditional. Playing Omaha or Stud poker from the comfort of your own home is, to many, naturally preferable.
Current trends predict that the size of the online casino market will increase from $45.8 billion to $94.4 billion in the 2017-2024 period alone. This isn't just because of the classics either, as some modern online casino games are even adopting mixed reality and virtual reality technology.
Benefits to NC
One of the main issues from online gambling is that it requires an enormous amount of regulation. This is a positive thing, as it protects both the players and the industry itself, but it can make the situation considerably complex. Adopting online casino play with games like poker would necessitate the creation of regulations made especially for the state of North Carolina. Since the industry is so developed at this point, however, this might prove itself an advantage.
Many states have had online gambling regulation in place for decades, and time has whittled down what works and what doesn't. This means that rather than going through the required processes cluelessly, NC could borrow the regulations which best suit them and then modify the fine details to suit the state. Specifically, this would be helpful when it comes to tax. Proper regulation on this front could bring in enormous tax revenue for the state, which would, in turn, help its infrastructure and make NC even more beautiful than it already is.
This would also prove a boon due to the rarity of brick-and-mortar casinos within our borders. It is often untenable for punters to travel to these physical locations, whereas all an online casino requires is a basic device and an internet connection.
Time Will Tell
With the new casino Tribal Gambling bill recently signed by Gov. Roy Cooper, industry speculators are considering what this could mean for the future of NC's gambling industry. As it currently stands, online gambling is largely prohibited, though land-based casinos, lottery betting, and charitable gambling are all allowed. The development of further bills regarding this industry is still being considered, but largely relies on the popularity of the current systems, and the people's response.
Should Senate Bill 574 prove popular, there is little doubt that additional questions will be raised as to the future viability of more extensive gambling legalization. As an enormous component of the market, and which has been showing incredible growth over the last couple of decades, lawmakers would be remiss to ignore the online portion of this industry.
Fans of games like poker keep watching, you could see something new coming soon.
Comments
comments