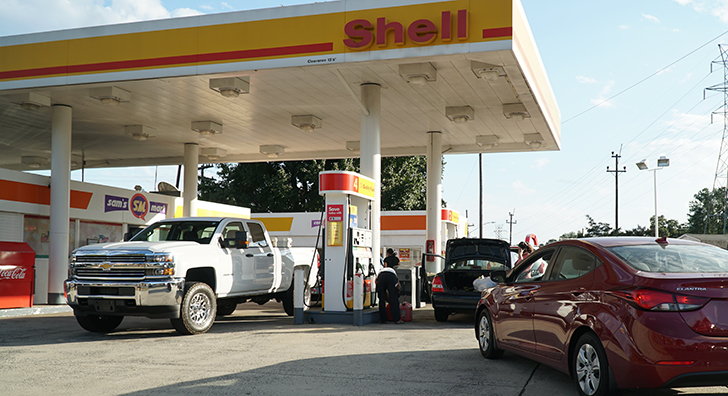 Motorists taking to the road this weekend will be benefiting from the lowest Independence Day gas prices since 2005, paying an average of $2.21 per gallon, well under the 10-year average of $3.14, according to GasBuddy, a smartphone app that collects real-time gas price data from consumers.
"It's thrilling to see gas prices falling just in time for the most-traveled summer holiday. Perhaps we can finally get rid of the myth that gas prices go up for the holiday," said Patrick DeHaan, GasBuddy senior petroleum analyst. "Most importantly, motorists are getting a well-deserved break at the pump after years of high summer gas prices. This is like Christmas in July, instead of seeing fireworks at the pumps like we saw just a few short years ago."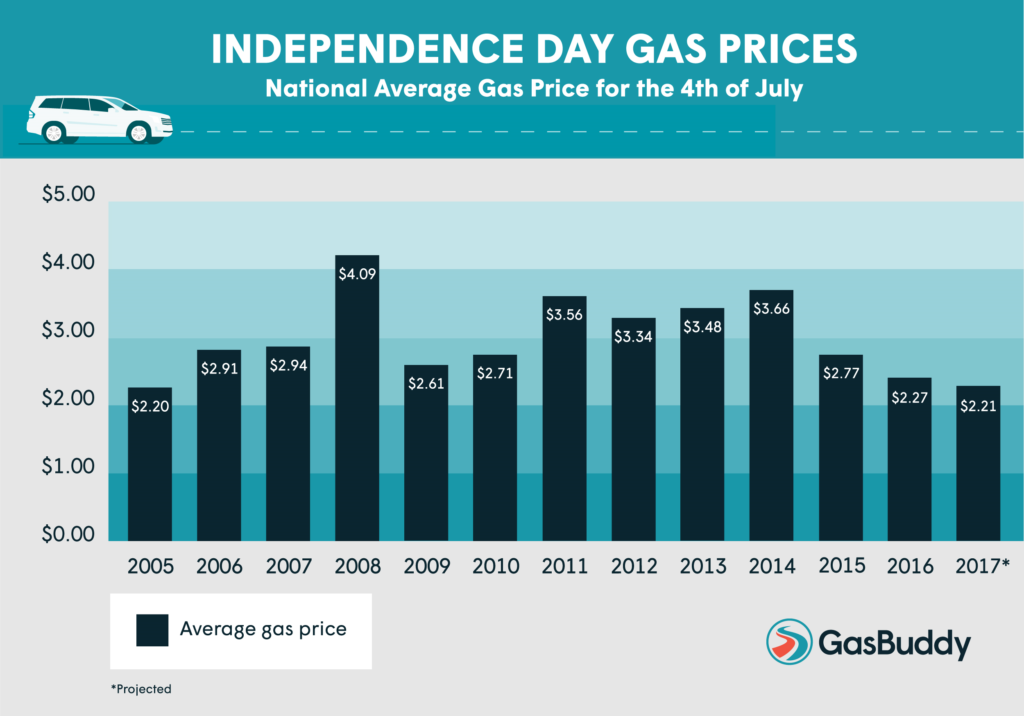 Although average gas prices are at historic lows, the price variance — "spread" in industry parlance — in gas prices in any given city on July 4 will be at historic highs. This means there is a higher chance consumers will overpay at the pump over the holiday weekend. SUV drivers can save on average $11 per fill-up by stopping at the favorable end of the price spread2 while smaller cars can save $6.
The spread between the nation's lowest and highest priced gas stations today stands at $1.29 per gallon, sharply higher than the 10-year average of 98 cents per gallon for this time of year. Among gas stations in the same state, the spread stands at 51 cents per gallon, on average.
The good news for Carolina drivers is that South Carolina now has the lowest fuel prices in the country – and even better news for Charlotte area residents – Fort Mill has the lowest in the state!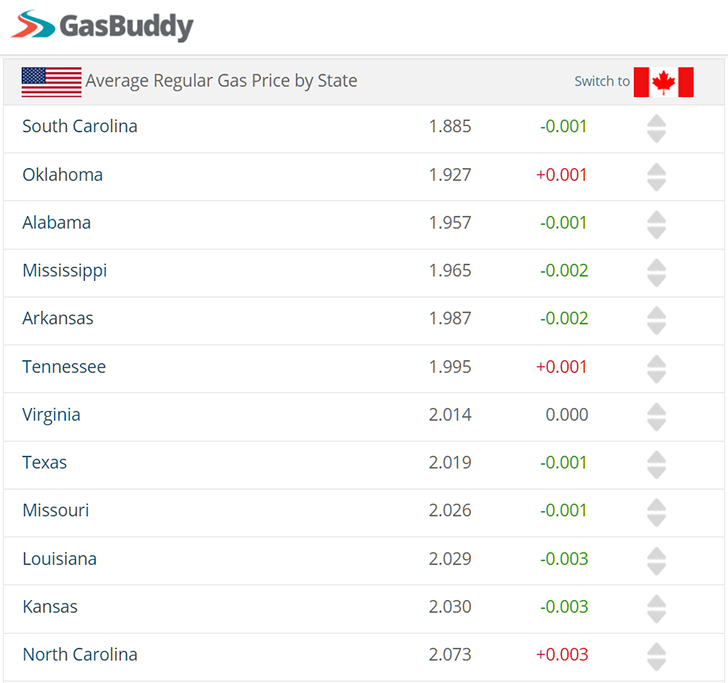 According to Gasbuddy, the lowest gas price in the country is now at the Valero Gas Station – 940 Gold Hill Rd Pleasant Rd, Fort Mill, SC. The last price was recorded to be $1.72 for regular grade.
Have you seen any cheaper prices? 
Comments
comments