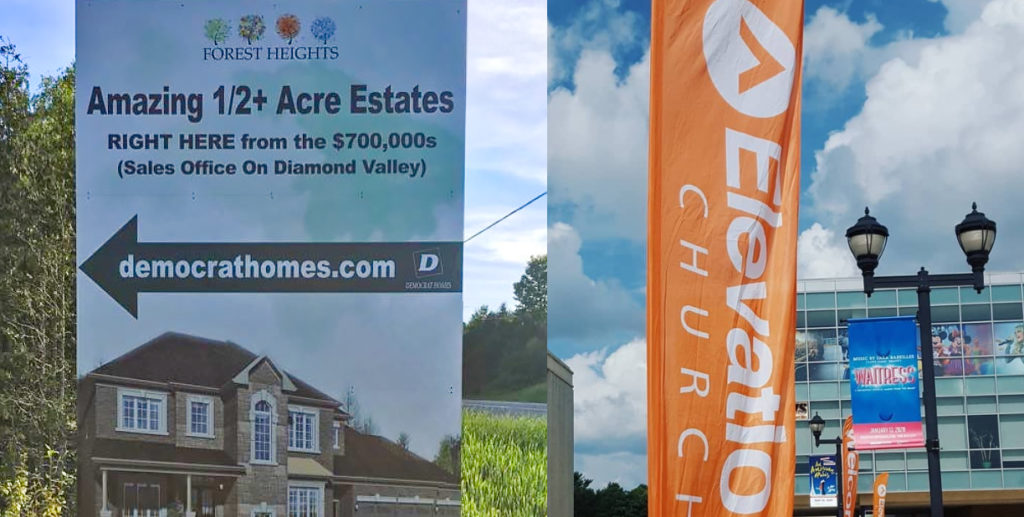 Charlotte city leaders are now in the process of amending the zoning department's sign code to ban all placements of real estate directional signs, church 'sails' (the vertical flag banner signs many churches around Charlotte put up on Sunday mornings), and several other types of currently allowed signs.
Specifically, the amended sign ordinance would add the following clauses to the prohibited signs section (among others);
B. Feather flags. Also known as sails.
E. Off-premise advertising signs – temporary. Also known as snipe or bandit signs.
Charlotte's current sign code allows for directional signs "For the purposes of directing traffic from Class II or III streets (major or minor thoroughfares) to developments located on Class IV or V streets (collectors or local streets)" 
According to Charlotte's Real Estate and Building Industry Coalition (REBIC), "Weekend directional signs are one of the most effective tools buyers use to find homes for sale. Particularly in Charlotte, where most new home communities are in hard-to-find, infill locations (and often not yet identified on GPS), a ban on temporary directional signs would severely impact home sales, which are already falling due to a lack of inventory."
You can read the full draft of Charlotte's amended sign code here.
The Charlotte City Council will vote on the changes this coming Fall.
Comments
comments