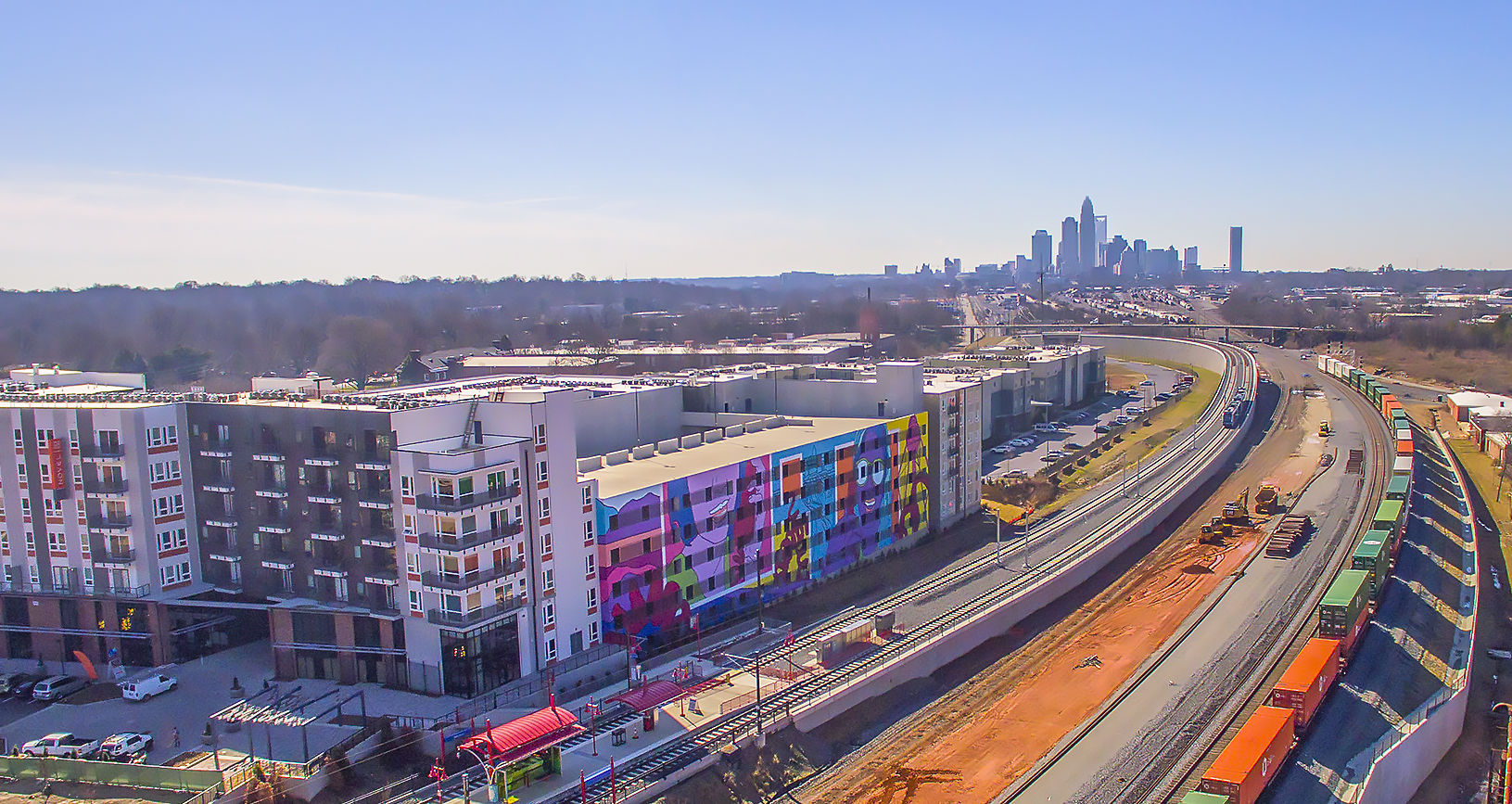 One of Charlotte's hottest apartment communities is going to incredible lengths to bring together Noda residents. They're starting to look more like Noda's newest cultural hub than just another apartment community.
Over this past summer, we were given the privilege of touring the massive community, participating in some of their festivities, and speaking with several of the new residents;
Rents at Novel range from $1,195 per month for a studio to $2,420 for a sprawling 2-bedroom with skyline views and unlimited use of some of the nicest amenities in Charlotte.
Novel features a luxurious saltwater pool, several community lounges, beer garden courtyard with a custom cornhole court and bbq grills, state-of-the-art fitness center, and a breathtaking 'rooftop skyline terrace'. They also offer residents a stocked workshop with a bike repair stand, work surface and tools for DIY projects, gallery walls for local artists, and a complete pet spa with washing tubs, a grooming table, and hair dryers.
Adding to the plethora of amenities is Novel's proximity to all that Noda has to offer. There's continuous live music, tons of shops, restaurants, and breweries – and Novel will soon be adding their own retail to the community.
Asana Partners purchased the retail areas of the Novel Noda development and over the past year, they've been constructing NoDa's newest retail locations, including 7,600 square feet of new retail on the ground floor of Novel, and 22,000 square feet in a separate building that faces 36th st.;
The new retail at Novel Noda will include Wooden Robot, Idlewild Cocktail Lounge, a salon, several restaurants, and more.
"We've long-viewed a street-level experience alive with shops and restaurants as a most-complementary amenity," commented Michael Tubridy, managing director of Crescent Communities.
Check out more about the community-centric new development at NovelNoda.com
Comments
comments