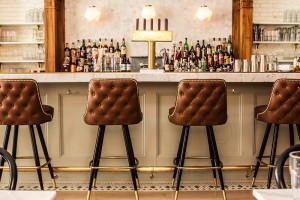 Two Charlotte-area restaurants were ranked on Southern Living's "The South's Best Restaurants 2018". Kindred came in at #4 and Haberdish was ranked #5 – we were the only county to be featured on the list twice (beating out Charleston, Austin, Atlanta, and New Orleans).
As Charlotte continues its development into a true destination foodie town (Zagat recently rated us as a top food city, Thrillist ranked Brookes among the top 10 burgers in the country, and Yelp said we make the best hot dog in America) our new domination of the Southern Living's top 10 list only adds to our renown.
Southern Living's 10 best list was the result of a massive survey among its hundreds of thousands of readers, which gave out over $4,000 in prize money to participants.
The website notes that, "while the results included a few of last year's winners, the newcomers to this list demonstrate the power of a devoted following whether it be in a tiny town like Davidson, North Carolina, or an underrated city like Knoxville, Tennessee."
What are your thoughts on Kindred and Haberdish?
What other restaurants do you think should have made the list?
Comments
comments