What started as a small bible study on the campus of UNC Charlotte has now evolved into one of the fastest growing churches in Charlotte.
In the winter of 2010, 23-year-old Tyson Coughlin met with about 20 students at UNCC to worship together and talk about Jesus. The next week a few more students showed up, and within a couple of months, C4 was born.
Within a year's time, C4 grew into the largest ministry on campus, entirely led and run by a team of students and adults in their mid- to late 20s. As students whose lives were changed through C4 began to graduate, however, demand grew for a more expansive ministry that would include all ages and walks of life.
Less than 2 years after the birth of C4, Coughlin and few former UNCC students took a massive step of faith and launched Vizion Church in the heart of Uptown Charlotte – in the heart of a bible-belt city once nicknamed "The City of Churches".
The step paid off – big time.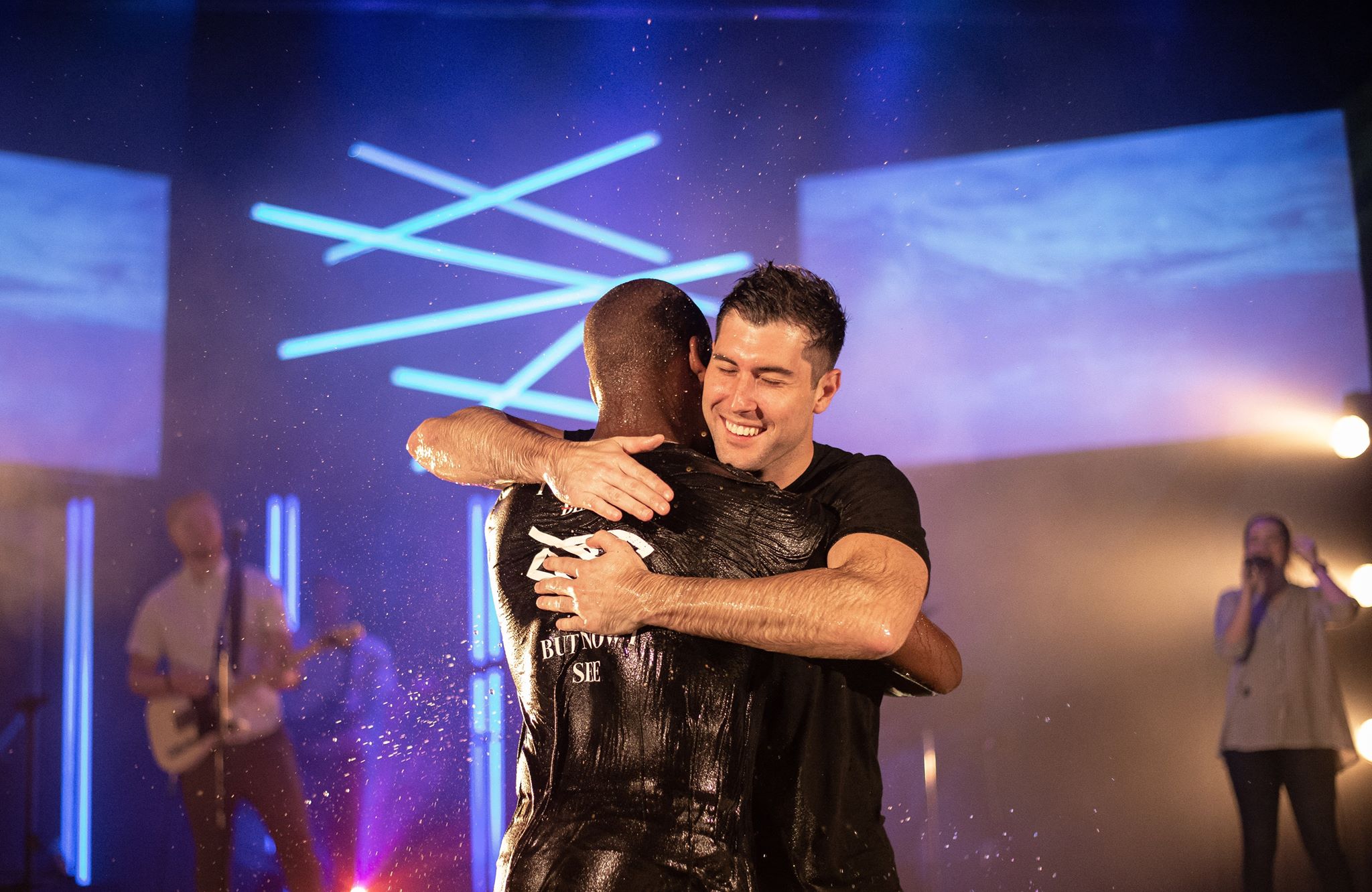 During a time when many churches saw declining numbers and even shutting doors, Vizion Church emerged as one of the fastest growing churches in our city. Coughlin attributed the growth to focusing more on building community than on counting numbers.
"No matter how many people we reach, I always want the church to have a family feel – where people aren't anonymous – they belong and they are more than a number," he said, adding that, "I believe as church leaders we shouldn't make growth our only priority; if we do – we fall victim to pleasing people, and trying to appeal to society rather than to God and His word."
They now hold 2 services every Sunday morning and were just recognized last week as one of the fastest growing churches in the state;
After renting Uptown Charlotte's Metro School every Sunday for the past 7 years, Vizion Church is now planning to establish a permanent home with even more space to grow.
Last year, they purchased an old church building at 1134 West Boulevard. Coughlin said they will be renovating the building from top to bottom, doing their best to preserve and highlight as many of the historical aspects of the building as possible.
Renovations are expected to be completed by the end of 2020.
The Church currently meets at 405 S Davidson St. You can find out more info on their website here.
Comments
comments