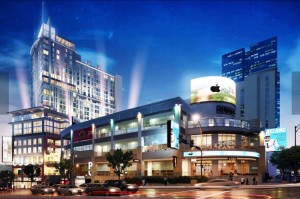 After months of delay, Charlotte's legendary Epicenter entertainment complex will finally be auctioned off to the highest bidder today.
The original date of the foreclosure auction was set for May 12th, then was extended to July 26th, and finally to today, August 9th, according to court records.
The owners of the 1-city-block facility defaulted on their $85 million loan with Deutsche Bank last August.
When proceedings first began last year, the court forced the owners, Epicentre SPE, to give over full control to CBRE Inc through a court-order receivership.
According to the latest receiver's report, the Epicentre includes a total of 50 tenant spaces encompassing roughly 302,324 square feet.
Comments
comments