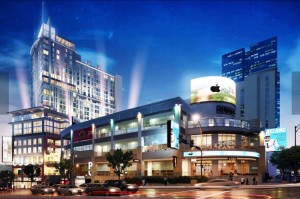 The once-beloved "epicentre" of Charlotte's nightlife has just defaulted on it's $85 million loan.
According to public NC court documents, the default has now forced the current owner, Epicentre SPE, to give over full control to CBRE Inc through a court-order receivership.
CBRE's managing director Sabrina Jones will now be in charge of collecting the rent on the remaining tenants of the Epicentre, and attempting to market the empty spaces. Court documents show the complex is now 63.25% vacant.
The court will be holding a video conference this afternoon at 2pm to discuss the details of the new receivership.
What do you think about the situation? 
What do you think will happen to the Epicentre going forward?
Comments
comments