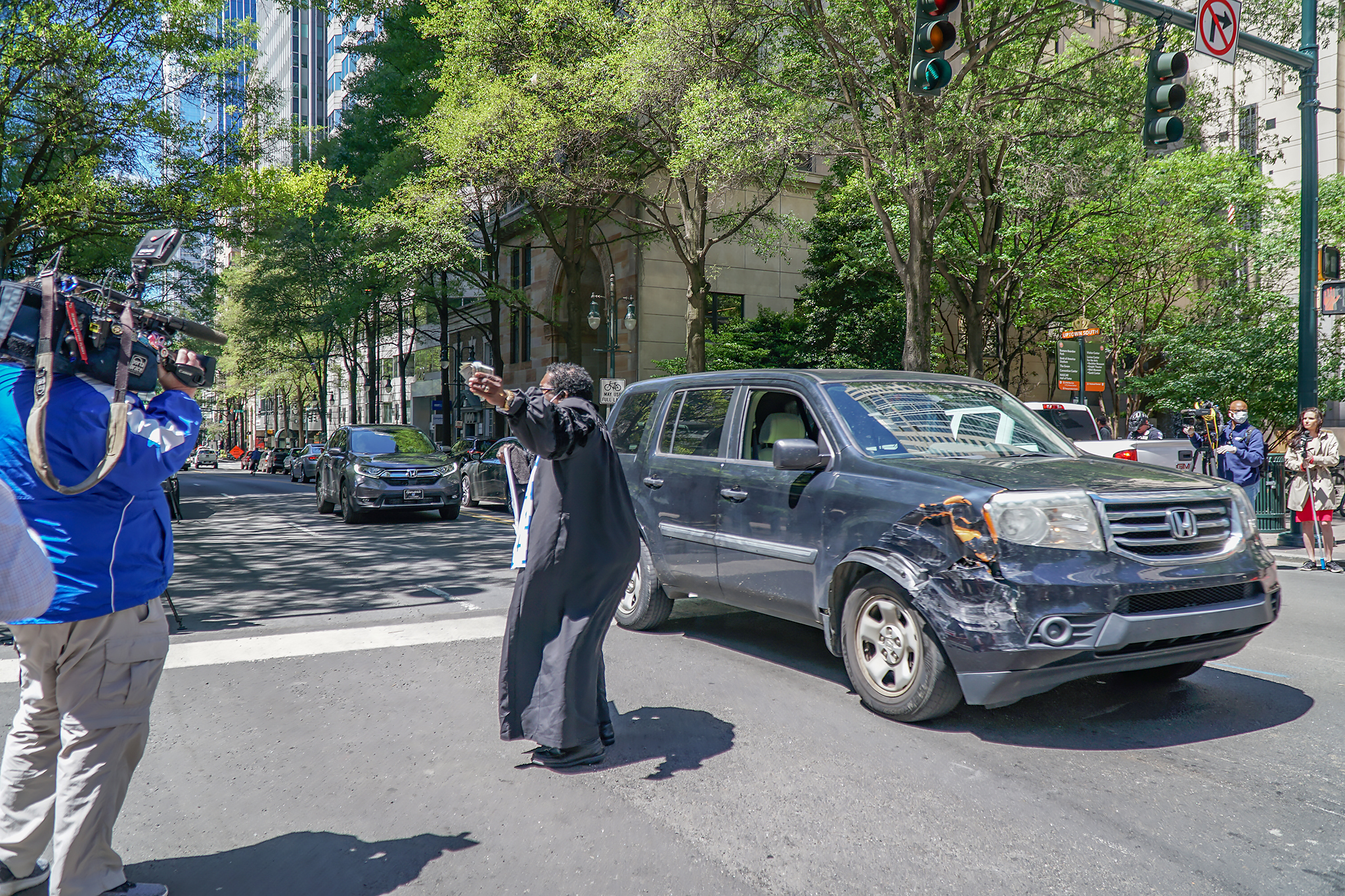 A small drive-by protest took place in Uptown Charlotte this afternoon at the corner of Trade and Tryon.
According to the Facebook event (hosted by 'Reopen Meck'), over 100 people were confirmed to attend, and an additional 45 said maybe.
At the actual protest itself, however, about a handful of protesters on foot and a dozen or so cars showed up to circle the block and honk their horns at an equally small number of reporters and photographers on the sidewalk.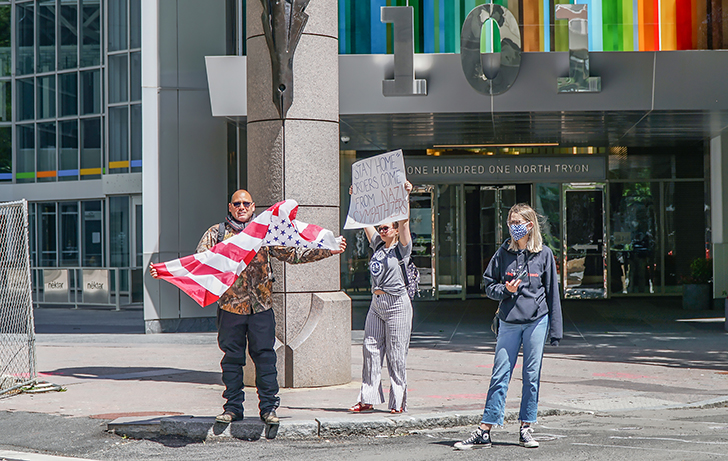 There was also one very vocal counter-protester who held cash in one hand and a sign in the other that read "Churches No Church Tithes No Pastors Salary Until Aug 1 2020". He walked around to the reporters and told them that he was giving his money to those struggling to make ends meet and that all other pastors should follow suit.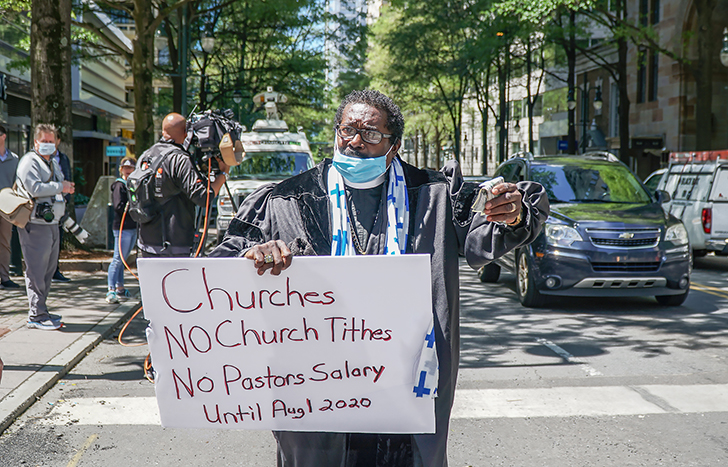 The protest was scheduled to run from 12pm to 2pm, but it began to fizzle out a little after 1pm.
What do you think about today's protest and our state's "stay at home order"? 
Comments
comments