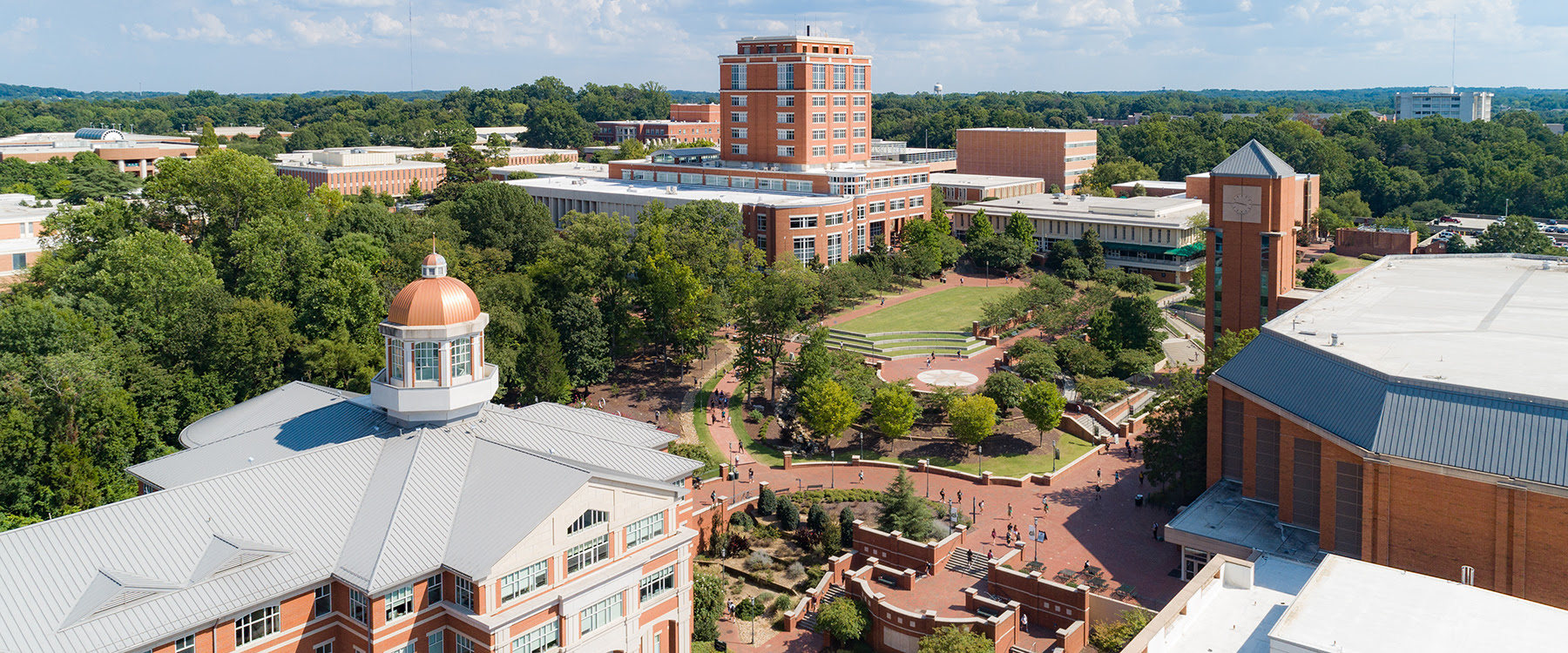 The University of North Carolina at Charlotte has appointed Brandon L. Wolfe, Ph.D., as associate vice chancellor for diversity and inclusion and chief diversity officer, effective Nov. 1. In his role, Wolfe will serve on the Chancellor's Cabinet and will oversee the University's diversity, equity and inclusion efforts, a significant pillar in Chancellor Sharon L. Gaber's vision for the growing campus.
"To be a leader in our region, Charlotte must also be a leader in diversity, equity and inclusion. Brandon is a distinguished and passionate leader and scholar whose demonstrated expertise and cogent knowledge of DEI strategies will enable him to lead the important work of sustaining a climate of transparency, inclusive excellence and equity across all dimensions of our University," said Gaber, who created the Office of Diversity and Inclusion shortly after her arrival in 2020. "His role will be pivotal as we launch our new strategic plan, "Shaping What's Next," and our related diversity and inclusion plan."
Wolfe joins Charlotte's staff with a breadth of experience in diversity in higher education, most recently serving as the assistant vice president of campus and community engagement in the University of Alabama at Birmingham's (UAB) Office of the Vice President for Diversity, Equity and Inclusion. In his position, Wolfe was tasked with creating a divisional unit to leverage the university's mission and commitment to diversity, equity and inclusion as a resource to foster greater academic discourse and community engagement.
At Charlotte, Wolfe will coordinate with staff, faculty and students to build on the University's diversity and inclusion efforts to create an accessible, inclusive and equitable climate, as well as identify and address potential barriers and institutional systems that may foster systemic inequalities. He will report directly to Gaber and work closely with leaders to develop and align strategic goals across the University.
"What I love about UNC Charlotte is that this work is already happening throughout campus," said Wolfe. "There is a lot of amazing energy across the University. There is also a demonstrated commitment from leadership to use our diversity to leverage equity and inclusion to shape strategies and tactics that prioritize and pursue institutional excellence in ways that are both transformational and sustainable. Together, I believe we can seize the opportunity not only to conduct exceptional DEI work, but also to evolve in such a way to position us as a national and international leader."
Wolfe holds a doctorate in administration of higher education, a master's in adult education and a bachelor's in psychology from Auburn University. He has additional postgraduate training experiences in various leadership programs, including the Young American Leaders Program at the Harvard Business School. In addition to his leadership experience, Wolfe conducts research on topics related to diversity, equity and inclusion in higher education. His current research is focused on better conceptualizing the relationship between organizational culture and power dynamics upon minoritized groups.
Prior to serving in his role at UAB, Wolfe held higher education leadership positions at the University of Alabama School of Medicine, the North Alabama Center for Educational Excellence, Alabama Agricultural and Mechanical University and Auburn University.
Currently, UNC Charlotte enrolls and graduates one of the most diverse student bodies in the UNC System. The percentage of Charlotte's undergraduate students who identify as an underrepresented minority rose to 36% in the most recent enrollment period. Enrollment among Black/African American freshmen (18%) and Hispanic new undergraduates (12%) has increased since last year. Over half of the University's student population (52%) identify as female.
Wolfe succeeds Cheryl Waites Spellman, Ph.D., who has served as the interim special assistant to the chancellor for diversity and inclusion since Sept. 16, 2020.
For more information on diversity at UNC Charlotte, visit diversity.charlotte.edu.
Comments
comments