A semi-truck driver got stranded this week on a North Carolina beach after his GPS took him off-roading onto the sand.
According to News Channel 13, "The driver said he was supposed to be on Route 12 South, but ended up on Route 12 North. He was looking for a place to turn around when he reached the end of the road."
Wild OBX posted the following pictures to their Facebook page, which have now been shared over 6,000 times;
According to Outer Banks regulations, people are allowed to drive on the sand if they have four-wheel vehicles, but there are strict regulations on the air-pressure of a vehicle that wants to drive on the sand. The semi-truck did not have appropriate air pressure.
There are clear signs on the path to the beach for anyone unaware of the rules;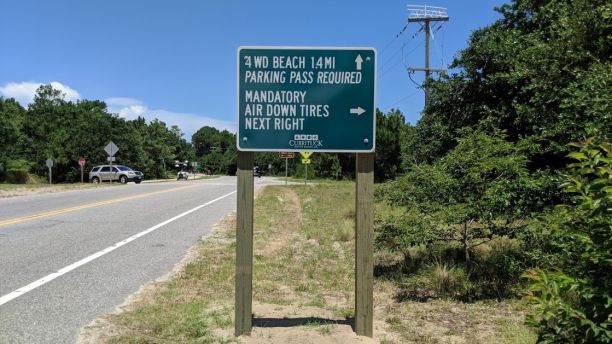 Has your GPS ever taken you down the wrong road?
Comments
comments