Are you thinking about visiting Charlotte?
Maybe you're coming to town for a few days to see some family or hang out with some friends.
You might have heard about our southern hospitality, but you should know that it only goes so far. If you want to have an enjoyable visit, you may want to avoid saying these 10 things:
#1 Do You Work For Bank of America?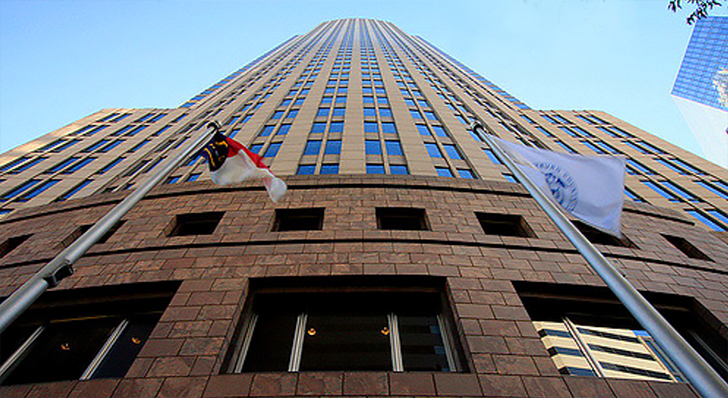 Sure, there may be over 80,000 people working in the finance industry in Charlotte, but that 80,000 is out of of 1.2 million. The reality is that Charlotte has an extremely diverse workforce – our city employs people in almost every conceivable industry – and we're seeing a ton of new start-ups all the time.
#2 Charlotte Is a Little Atlanta
We may be a sprawling metro city in the south, with tall skyscrapers, professional football, and growing traffic problems – but so are a dozen other cities. We aren't Atlanta's kid brother and we aren't 'growing up' to be like them.
#3 Charlotte's Full Of Redneck NASCAR Fans
First off, all NASCAR fans aren't rednecks – I personally know at least 1 NASCAR fan who I'd consider civilized. Secondly, most Charlotteans have never even watched a NASCAR race, let alone visited Charlotte's NASCAR Hall of Fame. You'll have to go Moorseville (home of the largest concentration of NASCAR teams in the world) or Concord (home of the Charlotte Motor Speedway) if you want to find some true NASCAR fans.
#4 Let's Go To The Epicenter (on a Saturday Night)
Only two kinds of people hang out at the Epicenter on the weekends, tourists and incredibly wasted, obnoxious twenty-somethings. It's cool during the week for a classy dinner or meeting some people after work on Thursdays for Alive After 5, but the weekends should be considered off limits. Sure, we've all been forced to go there at least once on a Saturday night but the only thing we can actually remember is how miserable it was.
#5 Let's Go Downtown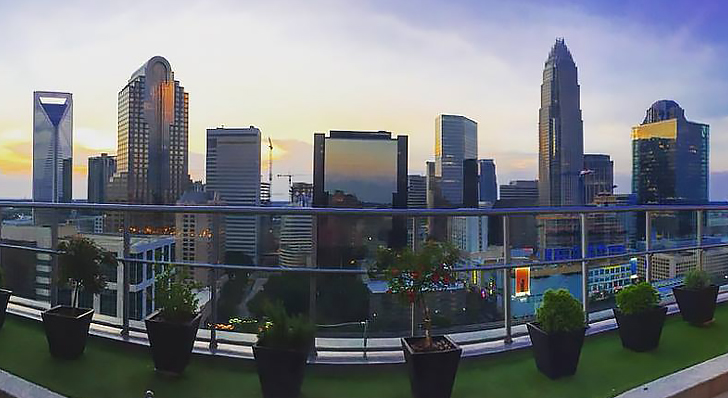 Charlotte is the Queen City and the Queen is a classy uptown lady, not a downtown tramp. So don't roll your eyes when we tell you our city center is referred to as uptown not downtown.
I know, I know, all the "true Charlotteans" (those who've lived here more than 5 years), still call it 'downtown', but times have changed, and so has the name of our city's center.
#6 Why Are You Using GPS? Don't You Live Here?
I'm convinced that no matter how long a person have lived in Charlotte, they will always need a GPS. Every street in Charlotte is named Sharon or Queens something and they switch names without any warning. You can be driving down Queens Road, take a right at a stoplight and still be on Queens Road, but keep driving straight without any turns and you're suddenly on Queens Road East. Some roads are circles, others change names without warning, and almost none of them are straight.
#7 Let's Go To Christmas Town, USA (In December)
All Charlotteans have been to McAdenville during Christmas at least once and most would say that once is more than enough. There's no amount of twinkling lights that could possibly be worth that traffic.
#8 Michael Jordan Is A Horrible Person
You take that back – take it back right now.
Michael Jordan returned our beloved Hornets after 10 long years, which instantly made him a local hero. The buzz is back – and this time, it's here to stay!
#9 Jerry Richardson Is A Horrible Person
I can't imagine why anyone in their right mind would ever say such a thing, but if they did, I think they should be banned from our city.
Jerry Richardson almost single-handedly brought us the greatest professional football team in history, and continues to shine an incredibly positive light in the Charlotte community. He's always willing to snap a selfie or give a hug, and over the years, he's donated millions to local charities. He even now has his own statue outside of the Bank of America stadium!
#10 The Panthers Are The "best worst team in the NFL"
We continue to catch flack for having the talent, but not following through. We made it to the Superbowl twice, but still don't have any rings. We continually beat some of the leagues best teams, but then lose to mediocre ones. Some say we will always be unpredictable, but as our fan base continues to build, the faith in and love for the 'cardiac cats' only grows stronger.
Remember these important tips next time you visit Charlotte, because let's be honest, this is the greatest city you've ever visited and you know you're going to end up moving here.
Please share if you love the Queen City! 
Comments
comments