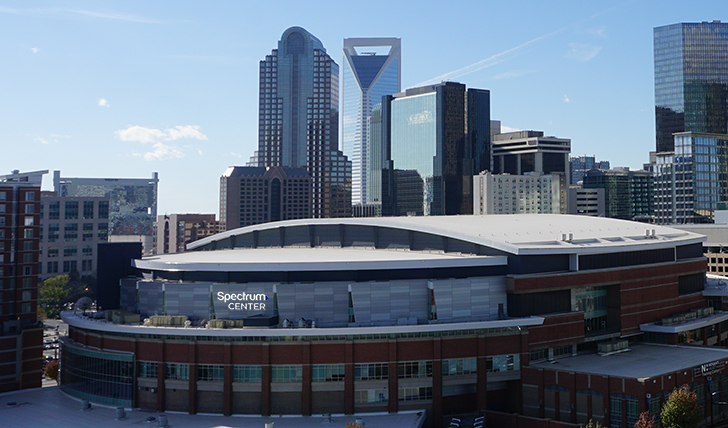 Starting this season, the Charlotte Hornets will no longer be playing at the Time Warner Cable Arena. Their home will now be called the 'Spectrum Center'.
The Hornets held a press conference today where they officially announced the new name.
The name change is due to Time Warner Cable's buyout this past May by Charter Communications Inc..
At the time of the buyout, the company announced that they will be changing the Time Warner Cable brand name to Spectrum, due to the bad reputation Time Warner has developed through poor customer service and continual service issues.
The Time Warner Cable Area will be re-branding itself sometime between now and the start of the upcoming Hornets season in October. The re-branding will include exterior and interior signage, as well as all brochures and marketing material.
The arena's name change will come several months before residential customers notice the new name – your 'Time Warner Cable' service will not switch over to 'Spectrum' service until sometime next year.
Now that Charter has bought out Time Warner, they stands among the largest television providers in the country, along with Comcast (CMCSA), AT&T (T, Tech30) and Verizon (VZ, Tech30).
What do you think about the takeover? Do you think it will impact Google Fiber's upcoming dominance of the Charlotte market?
Comments
comments