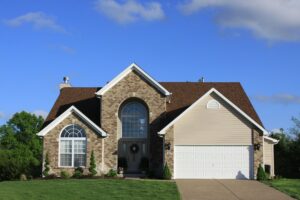 The worst of the pandemic may be behind us, but its impacts still linger. The real estate sector took a lot of hits, yet it also experienced considerable disruptions regarding significant shifts in trends, and property prices soared in many places as a result. 
This coming year is likely to continue posing challenges for first-time buyers, so it's more important than ever for these hopeful property owners to understand where the best opportunities lay.
First-time buyer location considerations
Ideal locations for first-time buyers feature robust job markets, convenient commuting options, affordability, a thriving leisure scene, general affordability, and a younger demographic. It's also worth mentioning other considerations, such as crime rates, as these not only affect your sense of safety, but your insurance premiums, too. Make sure to ask your Realtor these questions when looking to buy a house. 
Strong job market
For first-time buyers, finding a location with a thriving, robust job market is usually high on the list of priorities. Metro areas typically boast lower unemployment rates than the national average and offer a wider range of professional options. 
Affordable housing
Affordability in housing isn't just about the price tag, but the home-price-to-income ratio for the local market. It can be challenging for first-time buyers to stick to a sensible budget, and seeking out markets that offer particularly affordable options related to the local earning potential and living costs is crucial. 
Thriving lifestyle options
First-time buyers are typically looking to buy in areas with plenty to offer when it comes to leisure, dining, and nightlife. Again, this is where busier metro areas lead the way, catering to denser populations and offering up a greater range of food and drink hotspots for the population. 
Commuting advantages
Commute times can make a big impact on daily quality of life, so the best markets to buy into offer jobs that are closer to home and convenient, reliable commuting links. Some of the best markets for first-time buyers are a short commute from major metro centers, offering the best of both worlds when it comes to affordability and access to all that a city has to offer. 
Here are some of the best US cities for first-time homebuyers 
Arlington, Northern Virginia
Northern Virginia's property market as a whole has been thriving in recent years, with a robust economy that has weathered recessions well and features all that Washington D.C. has to offer. As a result, Northern Virginia condos are a particularly popular choice for first-time buyers, with all of the convenience of community living at an affordable price point, many of which boast excellent transport connectivity for commuting.
E-commerce giant Amazon also recently made Arlington its east coast headquarters, further establishing the state as a progressive market full of opportunity and resilience. Admittedly, with an average property price of $791,055, Arlington is in no way a cheap place to buy property by most first-time buyer standards. Still, the wealth of career opportunities in the area and its accessibility to Washington D.C. may make it a viable option for some young professionals, with some surprisingly affordable townhouses and condos available in the area.
Charlotte, North Carolina
Charlotte is not only a University town, but a thriving business and financial hub, making it an attractive option for first-time buyers who are young professionals. Charlotte is one of those magical places that manages to seemingly effortlessly merge peaceful suburban comfort with city-living amenities. 
Charlotte's property market has recently seen more demand than most Southeastern cities, with median house prices up 25.5% year-on-year and an average property price of $349,176. 
Beech Grove, Indiana
Beech Grove is an established city in its own right, operating under a separate government from the nearby metro area of Indianapolis. First-time buyers looking for a bustling nightlife of eateries, bars, and breweries won't be disappointed with Beech Grove. It also features a range of reputable public schools and a private, K8 school. Beech Grove is well known for having a strong sense of community, and with current average property prices at $172,191, it's an affordable option for new buyers. 
Ferndale, Michigan
Ferndale offers a vibrant downtown hub filled with great restaurants, diversity, and a robust LGBTQ+ community presence. The market has recently welcomed an influx of new residents from neighboring states such as Ohio and Illinois, all looking to enjoy the lower cost of living that Ferndale affords. Its proximity to Detroit and the low average property price of $228,344 make Ferndale an attractive option for first-time buyers.
Mauldin, South Carolina
Any first-time buyers who are more interested in smaller-town charms should seriously consider investing in Mauldin, South Carolina. With a strong job market and a convenient commute into downtown Greenville, Mauldin offers great opportunities for lovers of warm southern charm. 
As well as a thriving restaurant scene, Mauldin also boasts a variety of sports and cultural hubs and highly reputable schools, including Monarch Elementary. Current average property prices in Mauldin sit at an affordable $248,164.
Portsmouth, Virginia
Rounding out the list is Portsmouth, offering affordable housing, a wealth of outdoor pursuits, and a solid job market. At $219,315, the average housing price is well below the current national average of $320,662, and with sizable local employers such as NASA Langley Research Center and Norfolk Southern, it's an attractive option for many first-time buyers. There is also a considerable military presence in the area, with the Coast Guard Base Portsmouth and Norfolk Shipyard and related industries providing many job opportunities in the defense sector. 
To cap it off, Portsmouth is also within close range to a wide variety of outdoor leisure activities, such as boating, skiing and other watersports,  hiking, and snowboarding. A great, affordable option for new buyers with a love of the outdoors. 
First-time buyer priorities
Ultimately, the decision of where to invest as a first-time buyer will come down to a handful of factors. So long as nothing is tying you down to a particular location, there are many fantastic options across the country. 
Like any property investment decision, deciding where to buy as a first-timer comes down to carefully considering your priorities, given your circumstances. Of course, first and foremost, a healthy job market and home affordability are likely critical to your decision. From there, lifestyle should absolutely be factored in, as the sustainability of your choice will depend upon your overall happiness in the chosen area. Of course, we all want to love where we live, or at least be in relatively close proximity to activities and amenities that fulfill our needs. 
Finally, it's best to carefully consider the longevity of your decision. For example, you may not be thinking of starting a family just yet, but if it is on the cards at some point, then choosing a family-friendly area would be ideal. That said, getting onto the property ladder in the first place is a big achievement in itself, and so long as you choose somewhere that makes economic sense and you purchase at the right price, the world will hopefully be your oyster in the years to come.
Comments
comments