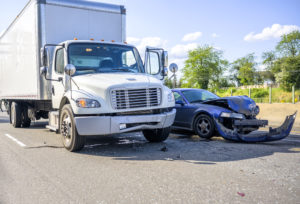 Pickup trucks are the face of a free America, carrying the cargo as well as the aspirations of every working-class American individual. Large pickups dominate every sector of the American market, bossing the sales figures and the streets. However, with the demands of the modern man reaching unreal expectations, car enthusiasts continue demanding upgrades in the capability of pickup trucks year after year. 
Truck manufacturers want to display their pickup trucks in a macho image, hence the size of pickup trucks gradually increases every year, which simultaneously boosts their workload as well. While bigger pickups ultimately keep customers happy, many safety agencies have pointed out extreme safety vulnerabilities in these big trucks. Here we delve deep into the safety hazards posed by new or used pickup trucks alike to the pedestrians on the road and drivers of other smaller vehicles.
The hidden safety concerns behind huge trucks
In a hit-and-run case just last December, an 18-year old man driving a 2020 Jeep Gladiator pickup truck hit Eva Barcza near her suburban New Jersey home. An elderly woman, Barcza was enjoying a walk just like many other Americans in the pandemic. When her husband later found her lying in the crosswalk, she was crying with pain owing to critical injuries. Unfortunately, she couldn't be saved from her injuries. When the police investigated the driver, he said he had no idea of hitting Barcza, and later he was let free of any legal charges.
Eva's daughter Mary later started working with Families for Safe Streets, a group that is striving to create lower speed limits in urban areas and warnings on larger vehicles at the time of sale that lists down the risks they pose to others on the road. Mary believes that her mother would have had a chance to live if she wasn't struck by such a large vehicle.
Consumer Reports measured front visibility for 15 new vehicles, including full-sized and heavy-duty trucks. On further research, the agency found that some pickup trucks had front blind spots 11 feet longer compared to sedans and 7 feet longer compared to many popular SUVs. 
According to Jennifer Stockburger, director of operations at Consumer Reports Auto Test Center, frontover collisions were the major culprit behind accidents involving small children. When a driver maneuvers out of a driveway or parking lot in a huge pickup, he can fail to notice any children in his front blind spot. Between 1990 and 2019, there were a total of 931 casualties owing to frontover collisions. In 80% of the cases, a large truck, van, or SUV was involved.
The deadly dimensions of pickups
In a Consumer Reports analysis, it was revealed that the hood height of passenger trucks has increased by an average of 11% since 2000. Simultaneously, pickups are also growing heavier, at a rate of 18-24% from 2000 to 2018. The front edge of the hood of a heavy-duty truck like the Ford F-250 is now almost 55 inches off the ground, as tall as the roof of some sedans. These tall front ends carry a greater risk of injury in real-world collisions. 
According to Becky Mueller, senior research engineer at the IIHS, a front-end collision transfers energy directly to a victim's hips and pelvis. If the victim is smaller in height like elderly people or children, there is a high chance of serious head injury. You also cannot rule out the possibility of trucks rolling over a pedestrian, which can be a very fatal scenario.
Generally, larger trucks have a hard time avoiding crashes altogether. In most crash safety tests, pickups and other large vehicles always finish last in the emergency braking tests. Similarly, when a truck and car collide, the car's driver is 1.59 times more likely to die than in a collision with no pickup truck involved. On the other hand, SUVs are no longer considered as a killer if they are ever involved in crashes with cars. Kudos go to the SUV manufacturers, for making these SUVs lighter and more car-like in terms of handling and weight.
Most modern full-size trucks can weigh well above 5,000 pounds when equipped with 4-wheel drive. Even midsize pickups like the Jeep Gladiator and Ford Ranger can easily weigh above 4,500 pounds. These heavy pickups can turn out to be particularly deadly in collisions involved with pedestrians or smaller vehicles. Most individuals with low income can only afford a smaller vehicle like a hatchback or crossover. These cars offer less in terms of overall protection.
Increasing market demand for bigger trucks
Full-size pickup trucks dictate the flow of the American market. The Ford F-Series, Chevrolet Silverado, and the RAM 1500 series are the best-selling vehicles in the entire market. Full-size trucks especially have grown more popular than compact or midsize trucks. Popular trucks like the Ford F-150, Chevy Silverado, RAM 1500, and the Toyota Tundra constitute about 79% of the total pickup market.
Many safety agencies have raised a request to automakers to lower the hoods or deuce weights. However, automakers say that bigger trucks with imposing front-ends are the key winning formula to all their full-size pickups. All the pickup trucks are marketed with macho and imposing personalities. Hence, we are unlikely to see pickup trucks growing smaller anywhere in the near future.
The government also plays a role in promoting heavy-duty pickup trucks. For starters, heavy-duty pickups are bound by loose fuel economy standards and owners also get tax incentives to buy these pickups. Hence, the number of large vehicles on the streets keeps on ever-increasing.
Alternatives to large trucks
While there is no denying that tasks with heavy workloads require the brute force of a pickup truck, most of your daily tasks can be carried out with other vehicle types. Consider these other vehicle options if you are contemplating the safety concerns of a pickup truck:
The new Hyundai Santa Cruz signifies the revival of the compact pickup segment. Planted at a ride height lower than your regular full-size pickup, the Santa Cruz drives around like an SUV and can be used to carry light to the moderate cargo load.
To tow large boats, travel trailers, or construction equipment, you are definitely going to need a full-size pickup. However, if you are occasionally towing smaller boats or other equipment, a robust midsize SUV might just do the trick. Many midsize SUVs in the market offer a towing capacity of 5,000 pounds when equipped with an optional tow package.
If you aren't going to need the extra off-road or towing capabilities of a truck, small vans like the Ford Transit Connect, Nissan NV200, and RAM ProMaster City work very well to transport your cargo efficiently. These vans have impressive cargo capacities and are also very easy to maneuver around town.
Comments
comments