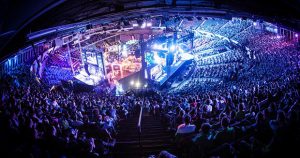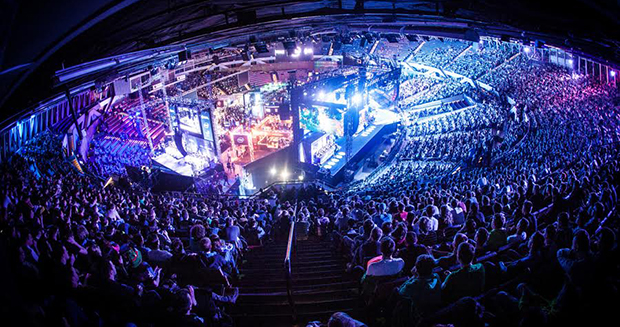 While you will always hear "next year is going to be the big one" when folks talk about technology, in the case of 2019, this isn't a cliché – indeed, one look at 2019's lineup is enough to rev up any silicon connoisseur. From a veritable cornucopia of computer monitors, graphics cards, gaming laptops and processors to wonderful and weird headsets, mice and gaming keyboards, this is going to be the year for advanced computer gaming tech.

This is also the year of "chiplets," what with both Intel and AMD doubling down on interconnected, flexible tech; AMD's Zen 2 is scheduled to be the first out of the gate, fusing 7nm Zen 2 core clusters with a 14nm I/O chip that behaves like an intermediary, while Intel delivers its own brand of interconnectivity via the Foveros 3D stacking technology coupled with the 10nm manufacturing node.

Let's take a look at some of the gaming tech that definitely piqued our interest for 2019.

SteelSeries QcK Cloth Gaming Mouse Pad

While the inclusion of a mere mouse pad may not make eyebrows pick up in the highly competitive computer accessories/gaming world, this is something different. Indeed, if it's additional control over the movements of your gaming mouse that you need, the QcK cloth pad provides a smooth surface for the ultimate in gaming performance. Gamers have described the experience as providing "pinpoint accuracy" aided by a high thread count that ensures success for both optical and laser sensors.

The pad also boasts a rubber base with non-slip elements that provides grip on any surface, and is available in various sizes ranging from small to XXL and in a range of thickness options.

Oculus Rift VR System

Hardcore gamers, listen up: It's time to get excited about the Oculus Rift VR system, a gaming-specific product that comes bundled with controllers and a headset for high-performance game nights. Ideal for PC gaming, the Rift VR comes with six games preinstalled, making it the ultimate virtual reality experience and one which delivers a highly-immersive gamescape that overwhelms the senses with intensity.

Powered by PC and supporting Windows 7 and 8.1 (but requiring Windows 10 for the updated apps and features), the VR gaming system boasts intuitive touch controllers that bring high accuracy and an intuitive game feel. Further, the integrated audio is also on a different level than other gaming systems, enhancing the virtual reality experience in a myriad of ways.

Astro A50 Gaming Headset

A rabid gaming enthusiast knows the value of a premium headset when it comes to enhancing his or her gaming experience, and the Astro A50 is that gaming headset. Optimized for PC, Mac and Xbox platforms, the A50 takes high-quality audio and ergonomics to new heights, ultimately boosting gaming fun to an incredible extent. Boasting the latest features such as ASTRO Base Station, the A50 yields crystal-clear communication and comes powered by legendary Dolby surround sound and MixAmp technology.

Kontrolfreek Alpha Thumb Grips

No self-respecting gamer would ever want to forfeit a win simply because of a thumb slip – and while a common accident, it can cost such a hardcore gamer a really big game. Into this foray has come one of the coolest pieces of gaming gear, the Alpha thumb grips from Kontrolfreek, made from easy-grip and breathable material. This substance allows the grips to prevent the greases and oils of the hands from reaching the gaming controllers, all while increasing the area of small control buttons, such as those that accompany the PS4 controller.

Investing in any of the aforementioned products will show that you're serious about taking your game to the next plateau. 
Comments
comments