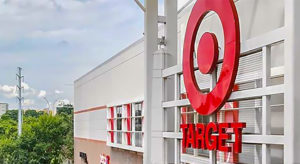 Target has just announced that one of its employees at their Midtown Charlotte location has tested positive for COVID-19.
In a statement, the company said the infected employee is now in quarantine and is on paid leave.
"We're working in close partnership with local health departments. Our top priority is the health and safety of our team members and guests, and we're taking a number of steps to move forward," Target officials said.
Mecklenburg County is now reporting 838 active cases of COVID-19 and 10 deaths from the virus.
According to the CDC, patients with confirmed CoVID-19 infection have reportedly had mild to severe respiratory illness with symptoms of:
fever
cough
shortness of breath
CDC believes at this time that symptoms of CoVID-19 may appear in as few as 2 days or as long as 14 after exposure.
Comments
comments