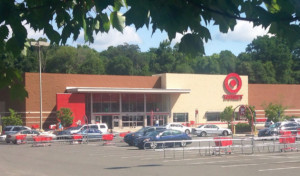 A South Carolina jury has just awarded an Anderson woman $4.6 million after she was stuck by a hypodermic needle in a Target parking lot.
The Independent-Mail of Anderson reported that Carla Denise Garrison parked and stepped out of her vehicle when her then 8-year-old daughter, Kaileigh, picked up a hypodermic needle. Garrison swatted the needle out of her daughter's hand. When she did that, the needle stuck her in her right palm.
The drugs still left in the needle made Garrison sick and caused her to be bedridden. Garrison's husband, Clint, had to take time off work to care for her, according to her attorney.
Before the lawsuit against Target went to trial, they offered to settle with the retailer for $12,000, but the settlement was rejected. When the trial concluded this past week, a jury ruled that Garrison was entitled to well more than that. If the amount stands, it will be one of the largest awarded in the history of Anderson County litigation, according to Clerk of Court Richard Shirley.
"When we started this, we were just trying to get Target to make my client whole, to pay for her medical bills and the time that her husband had to take off work," said Garrison's attorney, Joshua Hawkins of Greenville. "We tried to be reasonable and not take this to trial. But Target took a really hard stance on it … and I think the jury sent a message."
Target spokeswoman Erika Winkels said the company is considering an appeal.
Comments
comments