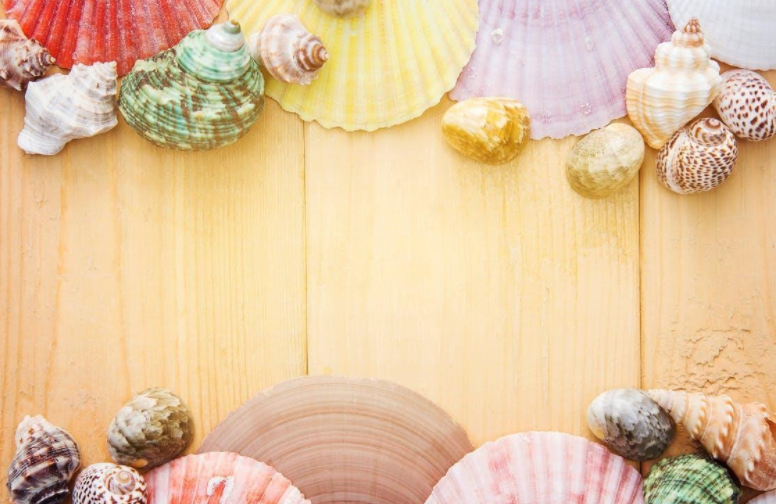 Serving trays are for more than just your great-aunt's tea parties, they have gone from old-fashioned to modernly stylish in no time. Whether you are looking for a way to bring a touch of glamor into your home, add a bit of cohesion to an eclectic-style room, or just make entertaining a bit more special—serving trays can do the job.
If you need help incorporating this multifunctional accessory, don't worry; we are here to help! In this article, we will provide plenty of inspiring examples of how to go about transforming your home decor. From trays that will add the perfect pop of color in any room to creative ways of displaying them—we guarantee you'll find plenty of ideas to fall in love with.
Types of Trays for Home Decor
There are so many ways to upgrade your home décor, from a feature wall out of trays to adding a few simple display pieces. But before you dive into designing your space, it helps to understand the different tray types available.
So, what's on the market? Here's a breakdown:
Bamboo

: Bamboo trays are an eco-friendly and 'green' way to spruce up any room. They come in neutral colors that can be paired with almost any room color scheme. Plus, they're lightweight enough for easy maneuvering around furniture or doors.

Marble

: Marble trays look sophisticated and luxe in any space. You'll have no trouble completing upscale looks with these eye-catching pieces—they come in white, gray, and black tones that look exceptionally stylish against wood furniture.

Metallic

: For something glamorous and modern, try metallic options with reflective surfaces that naturally light up any room. Gold and silver match most interiors while simultaneously adding a bit of flashiness that won't go unnoticed.
No matter which tray type you choose, it's sure to make a statement in your decor!
Use Trays to Create a Theme in Your Home
When decorating your home, it's all about the fine details. Serving trays are the perfect way to add a touch of class, innovation, and personality to your living space. Whether you use them to organize small items on a coffee table, or use a larger one as a statement piece on an accent table. Either way, they instantly transform any surface and elevate your room.
You can design yours with items that represent something important to you—like pictures of family and friends—or pick objects that reflect the room's overall theme. For example, if you have vintage-style décor in the room, try using antique books or old mason jars on your tray. Or, if you have mid-century modern furniture in your living area, place a few succulents in ceramic pots on top of the tray for an extra pop of texture and color. The beauty of this decorating method is that you can switch up the decorations as often as you want or need.
Repurpose Dishes as Stylish Trays
Trays can be used to bring elegance to your home, a great way to do this is to repurpose existing dishes, such as teacups, saucers, or plates. All you need to do is attach some feet or handles to the dishes to turn them into trays—you now have a unique tray that fits your decor.
With the right combination of materials and finishes, you can create a one-of-a-kind that looks good and has practical uses too. You can also use other household items like old wood cutting boards, and by adding chalkboard paint or stencils to them, they can be personalized with custom messages & designs.
Why not consider a mirrored tray for an even more upscale option? They will bring sparkles of light around your room and gives off a classically elegant vibe that cannot be found with any other tray type. With the right size and shape, you can efficiently serve up any appetizers and drinks to your guests without worrying about surface spillage or imperfections.
Tips for Caring for and Maintaining Trays
Trays are an elegant way to serve food and keeping them looking their best is essential to get the most from them. Here are a few maintenance tips:
Use Appropriate Cleaners
When cleaning, be sure to use an appropriate cleaner so you don't damage the material. For example, if your tray is made of glass, porcelain, wood, or metal, use a cloth dampened with water and mild soap, then dry it with a soft, lint-free cloth.
Stay Away From Abrasive Cleaners
Make sure not to use any harsh or abrasive cleaners, as these can damage the surface and leave scratches or marks. Stay clear of scouring pads as well, as these may scratch the surface of your tray beyond repair.
Luckily, Most Serving Trays Are Low-Maintenance
For many materials like plastic and stainless steel, all you need is warm water and detergent to give them a good clean. Polypropylene trays don't require any particular cleaning product—just soap and water will do! Wooden trays typically need just a soft cloth and cool water, topped with a touch of oil or bees wax.
With simple care and maintenance, your trays will look beautiful for years!
Conclusion
There's no one-size-fits-all when it comes to sprucing up your home decor, but with the right tips and guidance, whatever you choose will surely add personality. Whether it's a modern stainless steel tray, a traditional wooden tray with intricate carvings, or a unique upcycled tray made from recycled materials. They serve as a beautiful reminder to take advantage of life's small details and get creative with your decorative choices. Bring new life to your home with a stylish and functional serving tray, and take your decor to the next level.
Comments
comments