A new study done by Honest Paws found that puppy scam complaints with the BBB increased by over 280% during the pandemic.
The environment in the wake of COVID-19 has unfortunately created a prime breeding ground for internet scams, especially for those forced to isolate and wanting a new furry friend.
Scammers have been increasingly conning their victims by demanding payment for climate-controlled crates for puppies needing to be shipped to their new home, fraudulent transportation services, and non-existent, corona-related vaccinations.
Honest Paws results indicated that New York was the #1 worst state to buy a puppy online during the pandemic, followed by Pennsylvania (#2), California (#3), and North Carolina (#4). Buyers most commonly used the Zelle app to complete the payment, and people from the top states lost an average of $923, $900, $890, and $791, respectively.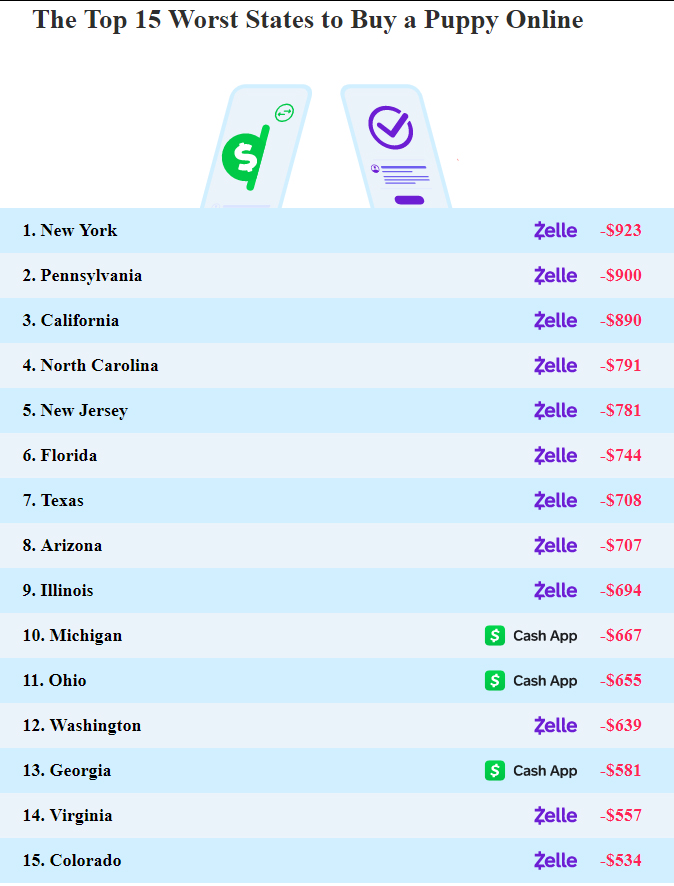 Have you ever bought a puppy online? How was your experience? 
Comments
comments