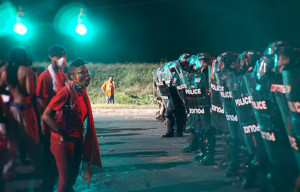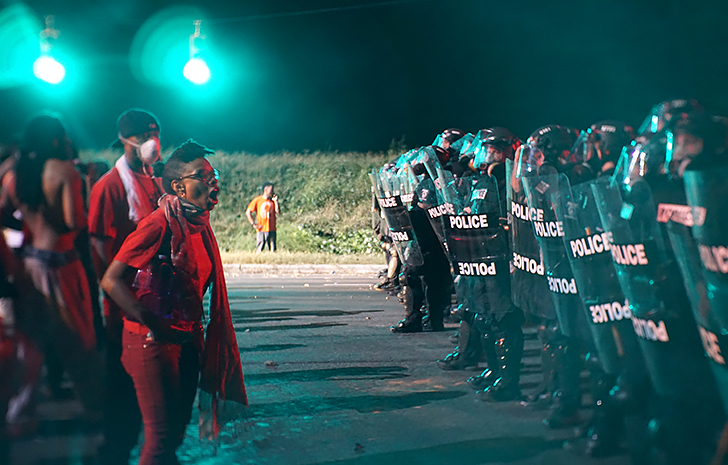 In a new court filing on Friday, groups leading the October 31 'I Am Change' march to the Polls in Graham, N.C., which was disrupted by police violence, amended their complaint in federal court.
The complaint in Justice for the Next Generation et. al v. Johnson, et al. urges the court to prohibit officials from using pepper spray to disperse peaceful protestors and adds additional plaintiffs to the case. The amended complaint was filed in the U.S. District Court for the Middle District of North Carolina by the Lawyers' Committee for Civil Rights Under Law, the ACLU of North Carolina, and attorneys Jason Keith and Ben Crump.
"The right to vote and the right to assemble are cornerstone principles that lie at the heart of our democracy. We will continue to fight against unconstitutional and unlawful attacks on these rights," said Kristen Clarke, president and executive director of the Lawyers' Committee for Civil Rights Under Law. "The actions of officials were intended to silence, marginalize and render voiceless Black activists seeking to advance the cause of justice in their community. The court must rule hold law enforcement accountable for using pepper spray to disperse peaceful demonstrators and issue a decision that recognizes their constitutionally-protected civil rights."
The complaint includes the assertion that the acts of police violence against peaceful marchers on the last day of Early Voting violate the First and Fourth Amendment of the Constitution, the Voting Rights Act, and The Klan Act of 1871, which prohibits violence, intimidation, and harassment of anyone attempting to exercise their right to vote.
"It is unacceptable for people peacefully marching to the polls to be met with police violence," Kristi Graunke, legal director for the ACLU of North Carolina Legal Foundation. "The use of chemical weapons on peaceful marchers, including children, is abhorrent, and we are hopeful that the court will recognize the need to prevent this type of violence from happening again."
Read the complaint here.
Comments
comments