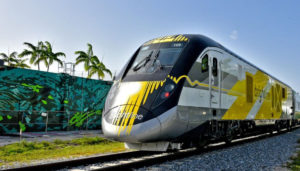 A proposed high-speed rail line between Charlotte and Atlanta is moving forward with an official route now confirmed.
The Federal Railroad Administration (FRA), in cooperation with the Georgia Department of Transportation (GDOT), South Carolina Department of Transportation (SCDOT), and the North Carolina Department of Transportation (NCDOT) has completed a Tier I Environmental Impact Statement (EIS) and signed a Record of Decision (ROD) for the proposed Atlanta to Charlotte Passenger Rail Corridor Investment Plan.
The proposed 274-mile route would include 3 stops in the Charlotte region (Charlotte Gateway, Charlotte Airport, and South Gastonia), 2 stops in South Carolina (Greenville Airport and Anderson), and 5 stops in Georgia;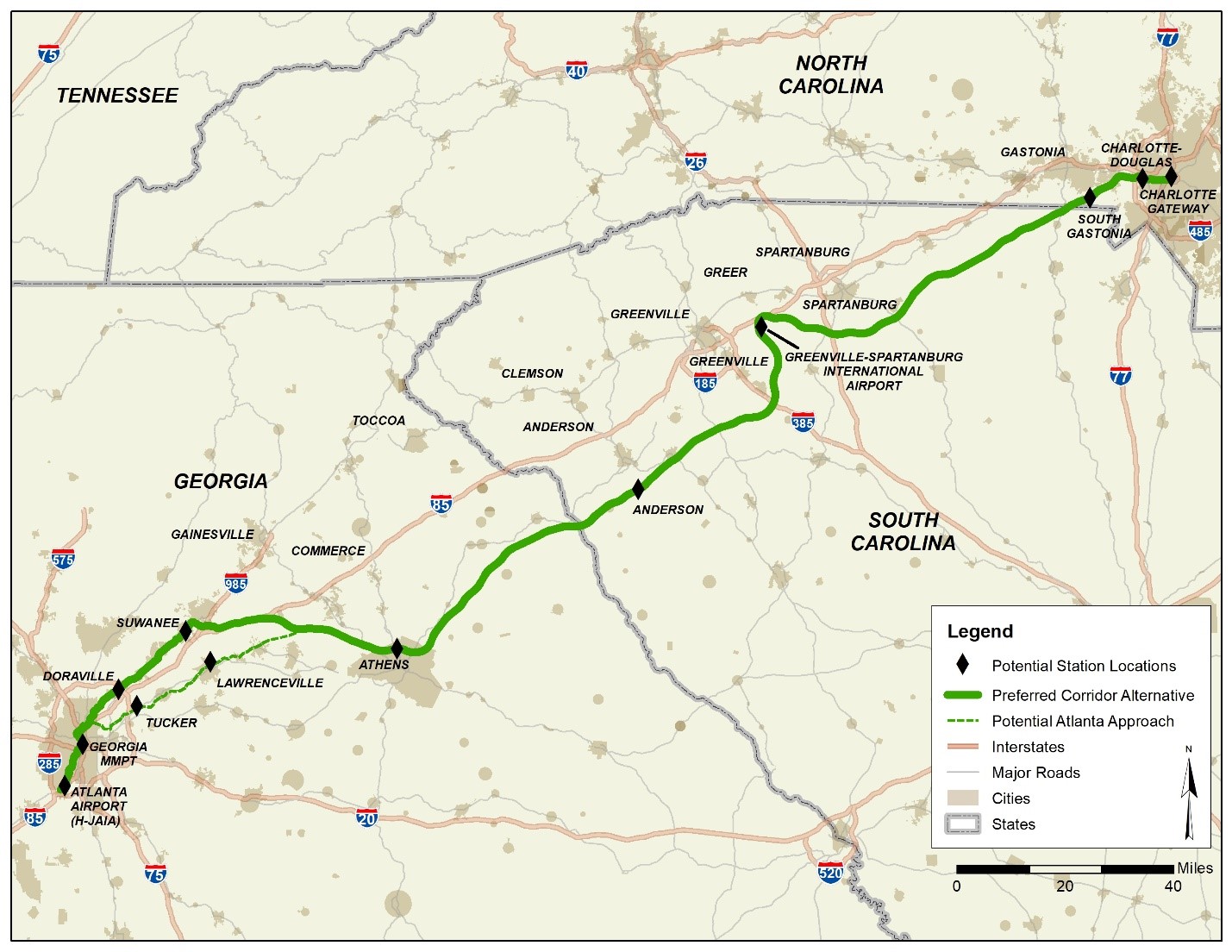 The trains would travel at speeds of up to 220 mph and the line would cost an estimated $8 billion. Once it's built, a trip from Charlotte to Atlanta will only take about 2 hours (compared to the 4 hours it currently takes on the highway).
The high-speed line would eventually connect up with a broader network of lines, spanning most of the East Coast, connecting Charlotte with Washington DC, Richmond, and Atlanta.
What do you think about the new line? 
Comments
comments