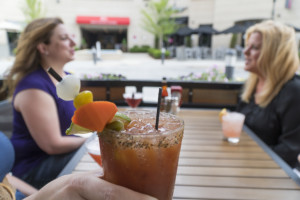 Now that Governor Cooper has officially signed the so-called "Brunch Bill", it will have to be signed by local governments all across the state before it can actually take effect.
Senate Bill 155 will essentially allows alcohol sales two hours earlier on Sunday mornings (10am instead of the current 12pm) for local restaurants, grocery stores, and breweries.
The Charlotte City Council is now scheduled to meet on July 24 to vote on the new bill – according to recent statements from Mayor Roberts, she will voting to pass the bill and expects the other council members to follow suit.
I support #BrunchFreedom! #CLTCC https://t.co/CqvUQZJRFh

— Jennifer Roberts (@JenRobertsNC) June 29, 2017
Huntersville and Mecklenburg County commissioners will be voting on the new bill this coming Tuesday.
Several of the local breweries around South End, including the Unknown and the Wooden Robot, are praising the new law. It will allow them to open for business before Panther games, instead of just opening their parking lots to tailgaters.
Harris Teeter, Publix, and Food Lion have also released statements saying that customers have long demanded alcohol sales before noon on Sundays and that they will be adjusting their hours to take advantage of the new law.
Do you support North Carolina's new 'Brunch Bill'?
Comments
comments