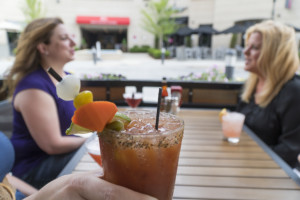 The NC House has just approved their version of 'Senate Bill 155' (the "brunch bill"), which effectively allows the sale of beer, wine, and liquor before noon on Sundays (which has always been illegal in our state).
The House's expanded version would also allow Sunday morning alcohol sales in grocery stores in addition to restaurants.
Local counties and cities will still have the ability to decide if they want to allow alcohol sales starting at 10am instead of 12pm on Sunday mornings.
Dr. Mark Creech with the Christian Action League of North Carolina continues to stand strongly against the bill, "The reason the current law has existed for many years – prohibiting alcohol sales until after the noon hour – has largely been out of deference and respect for churches. SB 155 begs the question: Where is this respect now? Why is this respect now being withdrawn?…Can't we wait until the preacher ends the benediction before we belly-back-up to the bar?"
The updated bill now goes back to the NC Senate for approval, it would then move on to the Governor's desk for his final signature.
What are your thoughts on the new bill? Do you think alcohol sales should be allowed before noon on Sundays?
Comments
comments