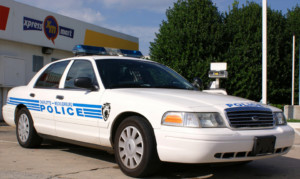 Over 20 laws have now been added or changed to the North Carolina books starting this week – one of the most significant being how the public can seek access to police video footage.
Another interesting law that has just been put on the books in the creation of a "blue alert" system that will alert  alerting the public when authorities need help finding a suspect who kills or seriously injures a police officer.
Also, bad news for moped owners, you now have to get your moped registered.
Here is the complete list of the 20 new laws that went into effect on October 1st:
 

Session Law

 

Bill Number

 

 

Short Title

 

 

Title

 

Effective Date July 1, 2016

2015-29
HB 434
Handicap Placard/Medical Recertification.
An Act To Provide That Medical Recertification Is Not Required For Renewals Of Removable Windshield Handicapped Placards If The Person Is Certified As Totally And Permanently Disabled.
07/01/2016 [See Secs. 1 & 3]
2015-125
HB 148
Insurance Required For Mopeds.
An Act To Require Owners Of Mopeds To Have In Full Force And Effect A Policy Of Financial Responsibility And To Make Clarifying Changes Related To The Law Requiring The Registration Of Mopeds.
07/01/2016  [See Secs. 1-

7 & 10]

2015-134
HB 356
NCUC Regulatory Fee Changes.
An Act To Clarify The Cap On The Utilities Regulatory Fee Reserve, To Set The Regulatory Fee In Statute, And To Allow The Commission To Raise Or Lower The Fee.
07/01/2016 [See Secs. 3 & 4]
2015-220
HB 308
Clarify Reasonable Health Insurance/LTC Ombudsman.
An Act To Amend The Laws Pertaining To The Medical Support And Health Insurance Coverage Relating To Child Support To Align State Law With Federal Guidelines That No Longer Include The

Provision That Employer‑Provided

Group Health Insurance Is Automatically Considered "Reasonable" And To Modify The

Long‑Term Care Ombudsman

Program To Conform With Federal Guidelines.

07/01/2016 [See Secs. 2 & 3]
2015-232
SB 446
Dealer Loaners/Unmanned Aircraft/Brunswick Co.
An Act To Provide For The Uniform Treatment Of Franchised Dealer Loaner Vehicles; To Clarify That Agents Or Agencies Of The State Or A Political Subdivision Of The State Shall Have Authority To Procure And Operate Unmanned Aircraft Systems Upon Approval Of The State Chief Information Officer And To Modify The Regulation Of Unmanned Aircraft Systems To Conform To FAA Guidelines; And To Authorize Brunswick County To Regulate Navigable Waters Within Its Boundaries.
07/01/2016  [See Secs.

1.3(a)&(b)]

2015-241
HB 97
2015 Appropriations Act.
An Act To Make Base Budget Appropriations For Current Operations Of State Departments, Institutions, And Agencies, And For Other Purposes.
07/01/2016  [See Secs.

29.27A(a)&(b); 29.30(m)

& (u); 32.13(g)&(h);

32.19(a)-(c)  & 33.7]

2015-246
HB 44
Local Government Regulatory Reform 2015.
An Act To Reform Various Provisions Of The Law Related To Local Government.
07/01/2016  [See Secs.

2.5(a)&(b) & 21]
2015-259
HB 117
NC Competes Act.
An Act To Enact The North Carolina Competes Act.
07/01/2016  [See Secs.

7.3(a)&(c) & 8 ]

2015-262
HB 912
Taxation Of Tribal Land And Tobacco Products.
An Act To Exempt Real And Personal Property Located On Tribal Lands From Property Tax Regardless Of Ownership And To Authorize The Department Of Revenue To Enter Into An Agreement With The Eastern Band Of Cherokee Indians Regarding The Taxation Of Tobacco Products, And To Amend The Requirements For Distillery Permit Holders To Sell Spirituous Liquor Distilled On Premises To Visitors Of The Distillery.
07/01/2016 [See Secs. 1 & 4 ]
2015-268
HB 259
General Government Technical Corrections.- AB
An Act Making Technical, Conforming, And Other Modifications To The Current Operations And Capital Improvements Appropriations Act Of 2015.
07/01/2016  [See Secs.

8.2(a)&(b), 10.1(e1)-(e4)& (i) & 11.1 ]

2015-271
SB 676
Autism Health Insurance Coverage.
An Act To Provide Coverage For The Treatment Of Autism Spectrum Disorder.
07/01/2016 Entire Act [See Sec. 6]
2015-273
SB 694
Reegan's Rule/Enforce Pharmacy Benefits Management.
An Act To Encourage Parent Education During Well-Child Visits At Specific Age Intervals Regarding Type I Diabetes And To Amend The Law Pertaining To Pharmacy Benefit Managers.
07/01/2016 [See Secs. 2 & 3 ]
2016-51
HB 19
Modify Definition Of Firefighter.
An Act To Amend Article 84 Of Chapter 58 Of The General Statutes To Make A Technical Correction To The Definition Of Firefighter To Include Firefighters Employed By County Fire Marshal Offices, To Clarify The Authority Of Local Boards Of Trustees To Pay Expenses Of Local Firefighters' Relief Funds;  and more….
07/01/2016 Entire Act [See Sec. 8]
2016-55
HB 1137
Treasurer's 2016 Investment Admin. Changes.-AB.
An Act To Enact The Treasurer's 2016 Investment And Administrative Changes Act.
07/01/2016  [See Secs.

4.1-4.4 & 5]

2016-77
HB 253
Justice Reinvestment Act Changes.
An Act To Amend Provisions Of The Justice Reinvestment Act.
07/01/2016  [See Secs. 3,

4, 8-10 & 11]

2016-90
HB 959
DOT Proposed Legislative Changes.
An Act To Make Various Changes To The Transportation Laws Of The State, As Recommended By The Joint Legislative Transportation Oversight Committee.
07/01/2016  [See Secs.

12.6 & 20]

2016-94
HB 1030
2016 Appropriations Act.
An Act To Modify The Current Operations And Capital Improvements Appropriations Act Of 2015 And To Make Other Changes In The Budget Operations Of The State.
07/01/2016 [See Secs. 2.2(d), 8.5 (rewrites S.L.

2015-241,sec. 8.39(h)),

G.S. 116-291 enacted by 11.4(e), (e1) & (f1), 12E.1(i) & (j), 12F.7(d), 12H.13, 12H.17(a), (e) & (f), 15.2, G.S.136-82(f2) enacted by 35.1(a), (d), 35.3, 35.5, 35.6, 35.7, 35.20, 36.1(b1), 36.3(a1), 36.3(c), 36.4, 36.5, 36.6(a) (rewrites G.S. 7A-171.11), 36.8, 36.9, 36.20(a) (rewrites S.L. 2015- 241,sec. 30.20), 38.2(b), (c) & (f), 38.5(m), (n) & (q) & 39.8]
2016-98
HB 151
Vacation Rentals/Orange County Jail Construction.
An Act To Amend The Vacation Rental Act To Clarify The Role Of Real Estate Brokers In  Transactions Between Landlords And Tenants, To Protect Members Of The Armed Forces By Allowing Termination Of Rental Agreements Upon Transfer Or Redeployment, To Clarify The Procedure For Awarding And Collecting Certain Court Fees In Eviction  Proceedings, And To Allow Amendments To A Lease Of Real Property To Orange County To Facilitate Jail Construction.
07/01/2016  [See Secs.

1.1-1.9 & 3.1]

2016-123
HB 805
Measurability Assessments/Budget Technical Corrections.
An Act To Provide For Measurability Assessments Of State Programs; To Provide For Certain County Services On The Trust Lands Of The Eastern Band Of The Cherokee Indians; And To Make Technical, Clarifying, And Other Modifications To The Current Operations And Capital Improvements Appropriations Act Of 2016.
07/01/2016  [See Secs.

8.3(b) (if HB 1030

becomes law), 11.1 (if HB 1030 becomes law, rewriting effective date of 38.2(b), (c) & (f)), 11.3(a) & (c) & 12.1]
2015-16 Legislation 'Effective August 1, 2016'
Session Law
Bill Number
Short Title
Title
Effective Date August 1, 2016
2015-110
SB 716
Mountain Energy Act Of 2015.
An Act To: (1) Direct The North Carolina Utilities Commission To Render An Expedited Decision, Under Certain Conditions, On An Application For A Certificate Of Public Convenience And Necessity For An Applicant To Construct A Generating Facility That Uses Natural Gas As The Primary Fuel And (2) Modify Certain Requirements Under The Coal Ash Management Act Of 2014 For Coal Ash Surface Impoundments

Located On Sites At Which All Coal‑Fired Generating Units Present On Those Sites Will

Permanently Cease Operations By January 31, 2020.

08/01/2016  [See Secs.

2(c) & 3]

2015-246
HB 44
Local Government Regulatory Reform 2015.
An Act To Reform Various Provisions Of The Law Related To Local Government.
08/01/2016  [See Secs.

3.5(c)-(i)&(j) & 21]

2015-270
SB 370
E-Signatures/Vehicle Title And Registration.
An Act To Allow The Use Of Electronic Means To Sign And Notate Certain Documents Required By The Division Of Motor Vehicles And To Provide That A Secured Party Shall Provide Electronic Notice Of The Satisfaction Or Other Discharge Of A Security Interest In A Motor Vehicle For Which The Certificate Of Title Is Notated By A Lien Through Electronic Means.
08/01/2016 [See Secs. 1 & 3]
| | | | | |
| --- | --- | --- | --- | --- |
| 2016-54 | HB 464 | Regional Transportation Authority Revisions. | An Act To Adjust The Composition Of The Board Of Trustees Of Regional Transportation Authorities, To Provide That All Members Of The Board Of Trustees Shall Be Voting Members, To Authorize Regional Transportation Authorities To Hire A Chief Administrative Officer, And To Clarify The Voting Process By Members Of The Board Of Trustees Of Regional Transportation Authorities. | 08/01/2016 Entire Act [See Sec. 5] |
| 2016-59 | HB 870 | Certificate Of Title/ Manufactured Home Changes. | An Act To Clarify The Renewal, Release, And Cancellation Process For Security Interests On A Certificate Of Title For A Manufactured Home And To Clarify The Calculation Of The Cost Of The Undertaking For The Installation Of A Manufactured Home. | 08/01/2016 [See Secs. 6 & 10] |
| 2016-73 | HB 678 | Amend Innocence Commission Statutes. | An Act To Make Various Amendments To The Laws Regarding The Innocence Commission. | 08/01/2016 Entire Act [See Sec. 6] |
| 2016-109 | SB 667 | Elections Omnibus Revisions. | An Act To Create Consistency In The Time Provided To Complete Election Canvasses; To Require The Attorney General To Defend Local Acts Against Facial Challenges; To Provide For Ballot Ordering Of Candidates For Judge Of The Court Of Appeals; To Require Explanatory Captions For Constitutional Amendments On Ballots;  and more…. | 08/01/2016 [See Secs. 2 & 10] |
2016-123
HB 805
Measurability Assessments/Budget Technical Corrections.
An Act To Provide For Measurability Assessments Of State Programs; To Provide For Certain County Services On The Trust Lands Of The Eastern Band Of The Cherokee Indians; And To Make Technical, Clarifying, And Other Modifications To The Current Operations And Capital Improvements Appropriations Act Of 2016.
08/01/2016  [See Secs.

2.4 & 12.1]
2015-16 Legislation 'Effective September 1, 2016'
| | | | | |
| --- | --- | --- | --- | --- |
| Session Law | Bill Number | Short Title | Title | Effective Date September 1, 2016 |
| 2016-57 | SB 536 | Students Know Before You Go & Central Residency Determination. | An Act To Provide Accurate And Complete Data To Students On Postsecondary Student Completion, Graduation, And Earnings Outcomes At North Carolina Postsecondary Institutions And To Provide For A Coordinated And Centralized Residency Determination Process. | 09/01/2016 [See Secs. 2 & 3] |
| 2016-102 | HB 1021 | Amend Sex Offender Certain Premises. | An Act To Amend The Law Regarding Sex Offenders On Certain Premises To Address The Ruling In Doe V. Cooper . | 09/01/2016 Entire Act [See Sec. 3] |
| 2016-109 | SB 667 | Elections Omnibus Revisions. | An Act To Create Consistency In The Time Provided To Complete Election Canvasses; To Require The Attorney General To Defend Local Acts Against Facial Challenges; To Provide For Ballot Ordering Of Candidates For Judge Of The Court Of Appeals; To Require Explanatory Captions For Constitutional Amendments On Ballots;  and more…. | 09/01/2016 [See Secs. 9 & 10] |
2015-16 Legislation 'Effective October 1, 2016'
Session Law
Bill Number
Short Title
Title
Effective Date October 1, 2016
2016-10
HB 357
Chemical Analysis Reports/District Court.
An Act To Amend Procedures Governing The Admissibility Of Written Chemical Analysis Results.
10/01/2016 Entire Act [See Sec. 2]
2016-11
HB 632
Student Online Protection Act.
An Act To Protect Student Online Privacy.
10/01/2016 Entire Act [See Sec. 2]
2016-27
HB 292
Beach Bingo Licenses.- AB
An Act To Require A License To Operate A Beach Bingo Game, To Authorize The State Bureau Of Investigation To Charge And Collect That Licensing Fee, And To Make It A Criminal Offense To Violate The Beach Bingo Licensing Requirements.
10/01/2016  [See G.S.

14‑309(5)c, as enacted by Sec. 1 & 4]

2016-52
SB 807
Conform Full-Payment Check Law To UCC.
An Act To Conform To The Comparable Provision Of The Uniform Commercial Code This State's Law On Accord And Satisfaction Of A Disputed Debt Through The Tendering Of A Negotiable Instrument As Full Payment Of The Debt, As Recommended By The General Statutes Commission.
10/01/2016 Entire Act [See Sec. 2]
2016-58
SB 330
Change Orders On School Construction Projects.
An Act To Amend The Law Regarding Change Orders On School Construction Projects.
10/01/2016 Entire Act [See Sec. 2]
2016-75
HB 523
Drivers License Designation/ American Indian.
An Act To Direct The Division Of Motor Vehicles To Use A Certain Designation On Drivers Licenses When Listing The Race Of An Applicant Who Is American Indian.
10/01/2016 Entire Act [See Sec. 2]
| | | | | |
| --- | --- | --- | --- | --- |
| 2016-80 | HB 1033 | ID Card Fee Waiver/Disability. | An Act To Waive The Fee For A Special Identification Card Issued To A Person With A Developmental Disability. | 10/01/2016 Entire Act [See Sec. 2] |
| 2016-86 | SB 19 | Uniform Recording Fees – Register Of Deeds. | An Act To Adjust The Uniform Fee For Recording Deeds Of Trust With The Register Of Deeds In Order To Comply With Closing Disclosure Requirements Established By The Federal Truth In Lending And Real Estate Settlement Procedures Acts. | 10/01/2016 Entire Act [See Sec. 2] |
| 2016-87 | HB 1044 | Law Enforcement Omnibus Bill. | An Act To Create A Public Service Alert System To Aid In The Apprehension Of Suspects Who Kill Or Inflict Serious Bodily Injury On A Law Enforcement Officer; To Provide That The Head Or Chief Of A Law Enforcement Agency May Designate A Person To Submit A Written Request For A Deadly Weapon To Be Turned Over To A Law Enforcement Agency; and more…. | 10/01/2016 [See Secs. 4 & 8] |
2016-88
HB 972
Law Enforcement Recordings/No Public Record.
An Act To Provide That Recordings Made By Law Enforcement Agencies Are Not Public Records, To Establish Whether, To Whom, And What Portions Of A Recording May Be Disclosed Or A Copy Released, To Establish The Procedure For Contesting A Refusal To Disclose A Recording Or To Obtain A Copy Of A Recording, To Direct State Or Local Law Enforcement Agencies To Provide, Upon Request, Access To A Method To View And Analyze Recordings To The State Bureau Of Investigation And The North Carolina State Crime Laboratory; and more….
10/01/2016  [See Secs. 1-

3 & 5]

2016-89
HB 984
Transfer of Davie County Correctional Center.
An Act To Transfer The Former Davie County Correctional Center Property To The Davie County Board Of Commissioners.
10/01/2016 Entire Act [See Sec. 5]
2016-90
HB 959
DOT Proposed Legislative Changes.
An Act To Make Various Changes To The Transportation Laws Of The State, As Recommended By The Joint Legislative Transportation Oversight Committee.
10/01/2016  [See Secs.

2.1, 5.5, 7, 9, 10 & 20]

2016-92
SB 803
Revenue Laws Technical, Clarifying, & Administrative Changes.
An Act To Make Technical, Clarifying, And Administrative Changes To The Revenue Laws And Related Statutes.
10/01/2016 [See Secs. 4 & 6]
2016-94
HB 1030
2016 Appropriations Act.
An Act To Modify The Current Operations And Capital Improvements Appropriations Act Of 2015 And To Make Other Changes In The Budget Operations Of The State.
10/01/2016 [See Secs. 12E.3(c) (repeals S.L. 2015- 241, sec. 12E.3), 14.23(a)

& (c), 22.1, 38.5(p) & (q) & 39.8]
2016-100
SB 124
Assumed Business Name/Industrial Commission Contempt/Parks.
An Act To Modernize The Law Governing The Use Of Assumed Business Names And To Make Related Conforming And Technical Amendments, As Recommended By The General Statutes Commission; To Clarify How The Industrial Commission Refers Matters Of Indirect Criminal Contempt To The District Court; To Remove Certain Property From The State Nature And Historic Preserve; And To Authorize The Deletion Of Various Properties From The State Parks System.
10/01/2016 [See Secs. 2 & 12]
2016-101
HB 550
Raleigh Apodaca Service Dog Retirement Act.
An Act To Authorize Ownership Of Service Animals Owned By The State Or A Unit Of Local Government To Be Transferred To The Service Animal's Handler Or Other Specified Persons Upon The Service Animal's Retirement From Public Service.
10/01/2016 Entire Act [See Sec. 2]
2016-105
HB 742
Professional Engineer Licensure/Allow School Maintenance Plumbers.
An Act To Clarify The Requirements For Initial Licensure As A Professional Engineer And To Allow North Carolina Public Schools To Reduce Costs By Allowing The Employment Of Licensed School Maintenance Plumbers.
10/01/2016 Entire Act [See Sec. 5]
2016-107
SB 508
Amend Bail Bond/Collection Agency/Criminal Mediation Laws.
An Act To Make Various Amendments To The Bail Bond, Collection Agency, And Criminal Mediation Laws.
10/01/2016  [See Secs. 3,

5-9 & 10]

2016-113
SB 770
NC Farm Act of 2016.
An Act To Provide Further Regulatory Relief To The Agricultural Community.
10/01/2016  [See Secs.

13, 17 & 19(b)]
2016-114
SB 482
LLC Clarifications & Emp. Invention Ownership.
An Act To Make Technical And Clarifying Changes To The Limited Liability Company Act And To Further Define An Employer's And Employee's Rights To Inventions Invented By The Employee.
10/01/2016 Entire Act [See Sec. 6]
2016-116
HB 561
School System Authority Re: Legal Proceedings.
An Act To Modify The Authority Of School Systems With Regard To Legal Proceedings And Investigations And To Direct The Program Evaluation Division To Study The Process Of Resolving Education Funding Disputes Between Local Boards Of Education And Boards Of County Commissioners.
10/01/2016  [See Secs. 1,

2  & 4]

2016-117
HB 728
Amend Various Licensing Board Laws/Fees.
An Act To Amend Laws And Fees Pertaining To Various Occupational Licensing Boards.
10/01/2016 [Section 5 makes entire act effective 10/01/2016 except as otherwise provided.]
2016-120
SB 791
License Plate Agency Commission Contractor Rate Revision & Study.
An Act To Include Per Transaction Rates Paid To License Plate Agency Commission Contractors Within The Quadrennial Adjustment Made By The Division Of Motor Vehicles, To Specify That Processing An Inspection Stop Is A Separate Transaction For Which Compensation Shall Be Paid, And To Require The Division Of Motor Vehicles To Study The Procedure For Processing Inspection Stops.
10/01/2016  [See Secs. 2,

3 & 4]
| | | | | |
| --- | --- | --- | --- | --- |
| 2016-123 | HB 805 | Measurability Assessments/Budget Technical Corrections. | An Act To Provide For Measurability Assessments Of State Programs; To Provide For Certain County Services On The Trust Lands Of The Eastern Band Of The Cherokee Indians; And To Make Technical, Clarifying, And Other Modifications To The Current Operations And Capital Improvements Appropriations Act Of 2016. | 10/01/2016 [See Secs. 1 & 12.1] |
2015-16 Legislation 'Effective November 1, 2016'
Session Law
Bill Number
Short Title
Title
Effective Date November 1, 2016
 

 

n/a
2015-16 Legislation 'Effective December 1, 2016'
| | | | | |
| --- | --- | --- | --- | --- |
| Session Law | Bill Number | Short Title | Title | Effective Date December 1, 2016 |
| 2016-26 | HB 283 | Prevent Squatting In Foreclosed Real Property. | An Act To Enhance Criminal Penalties For Persons Who Commit A Trespass To Real Property By Reentering After Removal Pursuant To A Valid Order Or By Knowingly Creating Or Presenting A False Document Of Title Or Possession. | 12/01/2016 Entire Act [See Sec. 2] |
| 2016-27 | HB 292 | Beach Bingo Licenses.- AB | An Act To Require A License To Operate A Beach Bingo Game, To Authorize The State Bureau Of Investigation To Charge And Collect That Licensing Fee, And To Make It A Criminal Offense To Violate The Beach Bingo Licensing Requirements. | 12/01/2016 [See Sec. 1 except for G.S. 14‑309(5)c & 4] |
2016-34
HB 958
Felony Death Impaired Boating/Sheyenne's Law.
An Act To Provide An Increased Penalty For Impaired Boating Resulting In Death Or Serious Injury And To Clarify The Penalty For Impaired Boating, As Recommended By The House Select Committee On Wildlife Resources.
12/01/2016 Entire Act [See Sec. 4]
2016-72
HB 817
Enact Uniform Law on Adult Guardianship.
An Act Enacting The Uniform Adult Guardianship And Protective Proceedings Jurisdiction Act Of 2016.
12/01/2016 Entire Act [See Sec. 4]
2016-77
HB 253
Justice Reinvestment Act Changes.
An Act To Amend Provisions Of The Justice Reinvestment Act.
12/01/2016  [See Secs. 1,

2, 5-7 & 11]

2016-78
HB 287
Amend Insurance Laws.- AB
An Act To Enhance And Improve Consumer Protections And Transparency Related To Motor

Vehicle Maintenance And Repairs, Long‑Term Care Insurance, And Consent To Rate; To Study

Volunteer Firefighter Recruitment And Retention Efforts; and more….

12/01/2016  [See Secs.

3.1, 3.2, 6.4 & 7]

2016-90
HB 959
DOT Proposed Legislative Changes.
An Act To Make Various Changes To The Transportation Laws Of The State, As Recommended By The Joint Legislative Transportation Oversight Committee.
12/01/2016  [See Secs.

5.1, 12, 13 & 20]

2016-93
HB 992
Amend Industrial Hemp Program.
An Act To Modify The Industrial Hemp Research Program By Clarifying The Definition Of Research Purposes And The Responsibilities Of Licensees, Creating Civil And Criminal Penalties For Violations Of The

Industrial Hemp Program, And Granting Rule‑Making Authority To The Industrial Hemp

Commission.

12/01/2016 [See Secs. 5 & 9]
2016-94
HB 1030
2016 Appropriations Act.
An Act To Modify The Current Operations And Capital Improvements Appropriations Act Of 2015 And To Make Other Changes In The Budget Operations Of The State.
12/01/2016  [See Secs.

19B.3 & 39.8]

2016-107
SB 508
Amend Bail Bond/Collection Agency/Criminal Mediation Laws.
An Act To Make Various Amendments To The Bail Bond, Collection Agency, And Criminal Mediation Laws.
12/01/2016  [See Secs. 1,

2 & 10]

2016-113
SB 770
NC Farm Act of 2016.
An Act To Provide Further Regulatory Relief To The Agricultural Community.
12/01/2016 [See Secs. 1 & 19(b)]
2016-115
HB 424
Prohibit Unlawful Custody Transfer of Child.
An Act To Prohibit The Unlawful Transfer Of Custody Of A Minor Child And To Make Conforming Statutory Changes.
12/01/2016  [See Secs. 1,

3, 4 & 6]
2015-16 Legislation 'Effective January 1, 2017'
Session Law
Bill Number
Short Title
Title
Effective Date January 1, 2017
2015-146
HB 288
Insurance Technical Changes.-AB
An Act To Maintain NAIC Accreditation Of The Department Of Insurance By Making Revisions To The Laws Governing Insurance

Company Holding Systems, Risk‑Based Capital Requirements For Life Insurers, And Corporate

Governance Requirements For Risk Retention Groups; and more….

01/01/2017 [See Secs. 2 & 6]
2015-241
HB 97
2015 Appropriations Act.
An Act To Make Base Budget Appropriations For Current Operations Of State Departments, Institutions, And Agencies, And For Other Purposes.
01/01/2017  [See Secs.

12C.9(a)-(h)&(l), 32.15 &

33.7]
2015-263
SB 513
North Carolina Farm Act Of 2015.
An Act To Provide Regulatory Relief To The Agricultural Community Of North Carolina By Providing For Various Transportation And Environmental Reforms And By Making Various Other Statutory Changes.
01/01/2017  [See Secs.

10(a)&(b) & 38(b)]

2015-268
HB 259
General Government Technical Corrections.- AB
An Act Making Technical, Conforming, And Other Modifications To The Current Operations And Capital Improvements Appropriations Act Of 2015.
01/01/2017  [See Secs.

10.1(a)&(i) & 11.1]

2015-281
HB 361
Principle-Based Reserving/Revise Insurance Laws.
An Act To Provide For Principle‑Based Valuation In The

Life Insurance Standard Valuation Law And Standard Nonforfeiture Provisions In The North Carolina Insurance Law; To Make Conforming And Clarifying Changes To The Laws Governing Professional Employer Organizations, Insurance Company Deposits; and more….

01/01/2017 [See Secs. 13 (rewriting sec. 6 of S.L.

2015-146), 14 (rewriting

sec. 7 of S.L. 2015-101) &

15]

2016-5
SB 729
Various Changes To The Revenue Laws.
An Act To Make Various Changes To The Revenue Laws.
01/01/2017 [See Secs. 1.7.(a) (rewriting sec. 32.15(g) of S.L. 2015-241),

1.7.(b) (rewriting sec. 10.1(i) of S.L. 2015-268),

3.2(b)&(c), 3.9, 3.11 &

6.1]

2016-56
HB 1011
Retirement Technical Corrections Act Of 2016.
An Act To Enact The Retirement Technical Corrections Act Of 2016.
01/01/2017  [See Secs. 3,

6 & 11]
2016-61
SB 600
Appraiser Compensation/Judge Perform Marriage.
An Act To Require Appraisal Management Companies To Compensate Appraisers In Compliance With Federal Law And To Allow Federal Appellate Judges To Perform Marriage Ceremonies.
01/01/2017 [See Secs. 1 & 3]
2016-71
HB 842
Medicaid Waiver Protections/Military Families.
An Act To Protect Access To Medicaid Waivers By Dependents Of Members Of The Armed Forces.
01/01/2017 [See Secs. 1 & 3]
2016-90
HB 959
DOT Proposed Legislative Changes.
An Act To Make Various Changes To The Transportation Laws Of The State, As Recommended By The Joint Legislative Transportation Oversight Committee.
01/01/2017  [See Secs.

12.6 & 20]

2016-94
HB 1030
2016 Appropriations Act.
An Act To Modify The Current Operations And Capital Improvements Appropriations Act Of 2015 And To Make Other Changes In The Budget Operations Of The State.
01/01/2017  [See Secs.

12H.17(b)-(d) & (f), 15.7,

38.5(d)-(k) & (q) & 39.8]

2016-104
SB 865
State Health Plan/Administrative Changes/Local Governments.
An Act To Make Administrative Changes To The State Health Plan For Teachers And State Employees Statutes; To Increase The Number Of Local Governments Able To Participate In The State Health Plan; And To Make Changes To State Health Plan Premiums Paid By Local Government Employees.
01/01/2017 [See Secs. 4 & 9]
2016-122
SB 326
Local Gov'ts/ Buildings/ Structures/ Inspections.
An Act Revising The Conditions Under Which Counties And Cities May Inspect Buildings Or Structures.
01/01/2017 Entire Act [See Sec. 3]
2016-123
HB 805
Measurability Assessments/Budget Technical Corrections.
An Act To Provide For Measurability Assessments Of State Programs; To Provide For Certain County Services On The Trust Lands Of The Eastern Band Of The Cherokee Indians; And To Make Technical, Clarifying, And Other Modifications To The Current Operations And Capital Improvements Appropriations Act Of 2016.
01/01/2017  [See Secs.

11.3(b)&(c), 11.4(a) (if HB

1030 becomes law), (b) & 12.1]
Prepared by the Legislative Library/jbc
Comments
comments