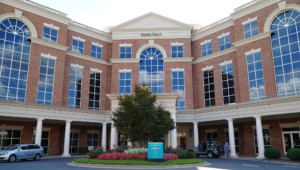 The price of certain health care plans sold on what's now called the "Obamacare" exchange will rise by double digits across the nation, and by over 24% here in the Tar Heel state (a key battleground state in the upcoming elections).
In North Carolina, Blue Cross and Blue Shield of North Carolina announced announced that they will be increasing premiums for Affordable Care Act plans on the individual market by an average 24.3 percent for 2017.
President Obama spoke in Florida about the new hikes:
Republican National Committee Chairman Reince Priebus called the law a "full-fledged train wreck which has worsened our health care system" and urged voters to "hold Democrats in Congress who passed this destructive law accountable" by electing Republicans in various races.
The spike is largely due to the extra burden of unusually high numbers of sick ACA owners, many insurers have been dropping out while the rest are struggling to cover their costs.
The Obama administration has attempted to hush the announcement by telling people that most exchange enrollees will also see their tax subsidies increase to counter the increases in premiums (although in North Carolina, it's unlikely that anyone will see subsidies high enough to outweigh 24%+ premium hikes).
"We think [consumers] will ultimately be surprised by the affordability of the product," said Kevin Griffis, assistant secretary for public affairs for the Department of Health and Human Services.
What do you think about the rate hikes and about Obamacare in general?
Comments
comments