A new restaurant has been announced next to The Common Market's new South End location.

The Zeppelin will offer Seasonal Small Plates, Craft Cocktails, Fine Wines, Local Charcuterie & Cheeses (think Dean & DeLuca meets Roosters). It will be set in a 'Steampunk-themed' interior that will attempt to highlight South End's rich history.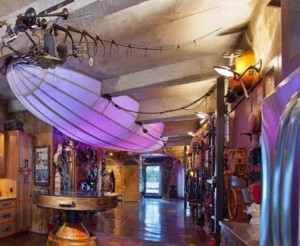 "Zeppelin is excited to provide a much needed upscale casual dinner & craft cocktail lounge in the Southend Community.  We are a proud addition to the West Tremont Avenue corridor which will grow into the central hub of Charlotte's fastest growing neighborhood," commented Zeppelin's co-owner Jonathan Swope. "Zeppelin scouted locations for over a year until we found a building that preserves Charlotte's, and specifically Southend's, rich history which keeps getting torn down brick-by-brick."
The new restaurant and bar will include about 80 seats in a 2,300 sq ft interior space with another 30 seats on a 750 sq ft outdoor patio.
The food and drinks will be created by a trained chef from Johnson & Wales (Jonathan said he didn't want the chef's name to be released yet).
What do you think about Zeppelin's new concept? Let us know what type of new restaurant you think South End needs in the comments below. 
Comments
comments