Charlotte's wildly popular Common Market closed it's South End location at the end of July to make way for a new 8-story office building. When they closed, they announced that they would be re-opening to a new location in South End, and now, after 3 months of anticipation, they've finally released the details.
They recently signed a lease at 235 West Tremont Avenue, about a block away from Atherton Mills (which is now undergoing a $100 million renovation):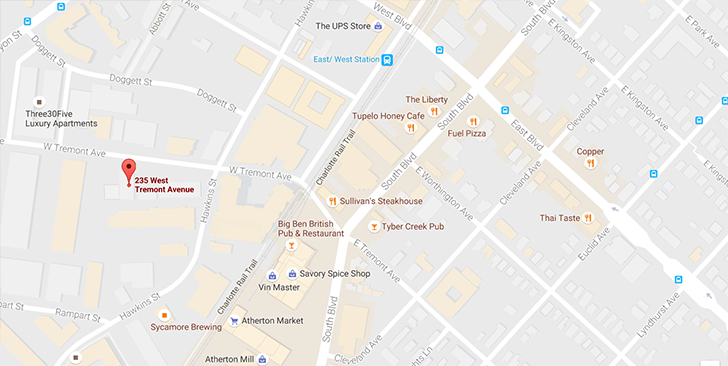 The new and improved common market will be over twice as big as their old spot.
The 1515 S. Tryon St. location was just over 3,200 square feet on the inside, with about 3,000 square feet of outdoor patio space.
The new location at 235 W. Tremont Ave. will be roughly 7,000 square feet on the inside and will feature 4,000 of indoor/outdoor patio space, including a full stage.
According to a press release, the new location will have a similar look and feel, but with bigger windows and a more open atmosphere.
Renovations on the new site are expected to start in the coming months, with an expected grand opening now set for Spring, 2017.
Comments
comments