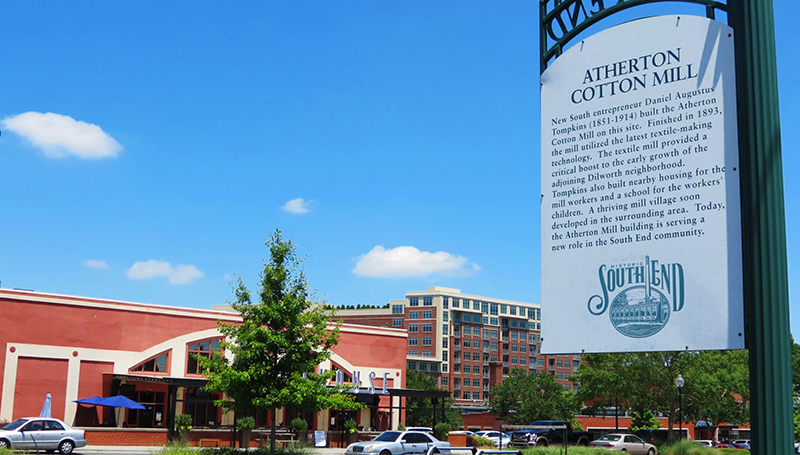 One of Charlotte's favorite shopping locations is about to receive a major upgrade, transforming it into a true retail juggernaut for the entire Charlotte region.
Over $100 million is about to be pumped into South End's Atherton Mill to massively expand the complex. Developers at the Columbia-based Edens company commented that the new plans for the 98,000-square-foot shopping complex will be city-wide "a game changer."
"The overriding goal is to create a great gathering place for the South End and larger Charlotte communities – one that reflects its history and its future. We are being deliberate and purposeful in meeting that goal."
The initial designs for the new $100 million investment currently include;
6 new retail spaces overall (9,000 square feet; 20,000 square feet; 4,500 square feet; 6,000 square feet; 13,000 square feet; 12,000 square feet) for a combined 64,500 square feet of new retail
150,000 square feet of additional office space
440 residential units
5 level residential parking garage and 700+ new retail parking spots
The new development will be built directly on top of the current 49,000-square-foot Atherton Mills retail building.
Comments
comments