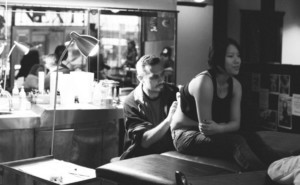 The Gastonia City Council just met today to discuss changes to the cities Unified Development Ordinance (UDO) that would significantly limit how tattoo parlors conduct business.
In June, The Council told staff to draft new zoning language to provide oversight of local tattoo businesses.
As the ordinance now stands, Gastonia only allows "tattoo parlors and body piercing establishments" to operate in its Urban Mixed Use District (applying only to select areas along West and East Franklin Boulevards).
Several tattoo parlors that currently operate in those areas are currently free to do business as they please.
Local Fox Station WJZY spoke with Gastonia's Ink Link, a tattoo parlor that's been in Gastonia for 20 years and now fears they many not be able to meet the new requirements:
The changes to the ordinance would include the following restrictions:
Tattoo parlors must only operate during the hours of 9 a.m. to 9 p.m.
The total size of the facility must be a minimum of 3,000 SqFt
Artists will only be allowed to cater to "by-appointment"

customers (no 'walk-ins')
Some of the city council members are protesting the new law, arguing that if other businesses can be open passed 9 p.m., there's no reason that tattoo parlors shouldn't as well.
What do you think about the new restrictions? 
Comments
comments