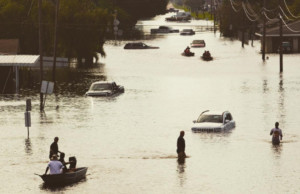 North Carolina's request for $929 million from the federal government to help with the devastation caused by Hurricane Matthew has been mostly denied, according to an announcement by Gov. Roy Cooper.
The Trump administration replied with an approval of just $6.1 million – 99% less than the requested amount.
The original $929 million request included;
Housing Repairs – $166.6 million to help homeowners with repairs, $63.7 million to repair rental housing, and $15.2 million to repair public housing.
Housing Elevation – $434 million for buyout, elevation, and reconstruction of 3,962 properties that flooded during Matthew and are at risk for future flooding.
Agriculture – $92.6 million to cover losses for farmers not covered by the USDA such as livestock, farm equipment, and feed.
Public Facilities – $43 million to repair public facilities and retrofit infrastructure like storm drains and sewer lines to prevent future damage.
Small Businesses – $39 million to help 691 small businesses.
Health – $37 million, to support health and mental health services for storm survivors and to help with repairs to health care facilities, child care centers, and social services agencies.
Cooper wrote a letter this past week to President Trump to express expressed his "shock and disappointment in the lack of federal funding for Hurricane Matthew recovery efforts." He noted that $6.1 million was unacceptable and that over 82,000 North Carolina residents have already registered with FEMA for help.
He also pointed out that some people are still living in hotels after being displaced from the October 2016 storm.
The governor is now in Washington, attempting to secure more relief funds for our state. He's set to give remarks Tuesday morning at the "Ideas Conference", hosted by the Center for American Progress, and will include Democratic governors, members of Congress and national activists.
He will also meet privately with North Carolina's House and Senate members later in the day on Capitol Hill.
Comments
comments