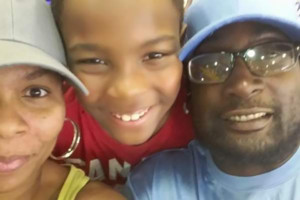 A North Carolina police department review board has just cleared CMPD officer Brentley Vinson of all charges from the fatal shooting of Keith Lamont Scott last September. The shooting resulted in a week's worth of protests and riots throughout our city last year.
The review board determined that the officer lawfully followed all proper procedures before and after the shooting.
Their report stated that the use of deadly force was justified, citing the following evidence to support their verdict:
– Scott stepped out of his vehicle with a gun in his hand.
– He ignored at least 10 commands to drop it.
– One bullet was found in the chamber of his gun, with the safety was off.
– Scott's DNA was found on the grip and ammunition slide.
– Officer Vinson's gun had four bullets missing.
– Guns from the other officers on the scene had not been fired.
Mecklenburg County District Attorney Andrew Murray originally announced that officer Vinson would not face any charges back in November, but due to the nature of the case, and the appeals petitioned by Scott's family, the case moved on to a NC police review board.
The Scott family's attorney, Charles Monnett, is now criticizing the review board's verdict, commenting that "it's darn near impossible to objectively investigate yourself."
The family now plans to file a complaint with the Citizens Review Board – an external panel that investigates possible cases of misconduct within the Charlotte Mecklenburg Police Department.
What are your thoughts on the case?
Comments
comments