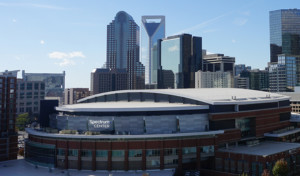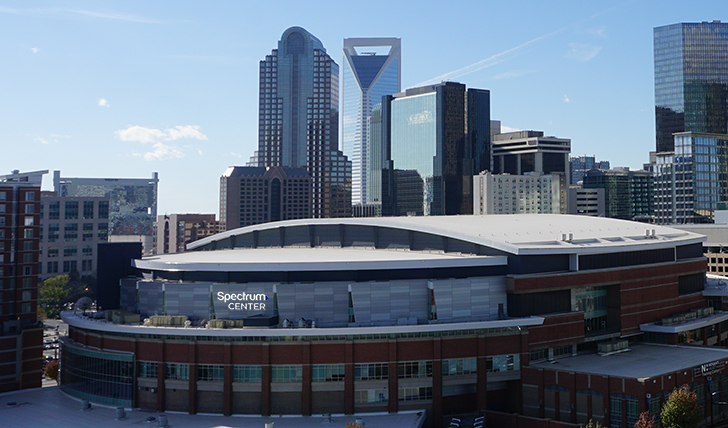 The biggest basketball event to ever come to Charlotte has been confirmed for 2019 – the NBA All-Star Games.
The All Star games were originally planned for this year, but due to the passage of North Carolina's controversial HB2 bill, it was relocated to New Orleans.
Since Governor Cooper's repeal of HB2 back in March, the NBA Commissioner decided to reconsider Charlotte as a host city, but not without his reservations. The HB2 repeal included the passing of House Bill 142, which banned local governments from passing anti-discrimination ordinances for three years.
NBA Commissioner Adam Silver released a statement in conjunction with the All-Star announcement, in which he acknowledged the concerns of the LGBT community, saying that the new bill "allows us to work with the leadership of the Hornets organization to apply a set of equality principles to ensure that every All-Star event will proceed with open access and anti-discrimination policies."
Before the All-Star game comes to town, the commissioner will require every business that wants to participate in the 3 day event (including all hotels) to sign a four-pillar set of nondiscrimination principles, including prohibiting any discrimination against customers and employees based on their sexual orientation and gender identity, and requiring all participating businesses to provide at least 1 unisex restroom.
The last time our city hosted the All-Star games was back in 1991, when Michael Jordan was the game's high-scorer, now he will be the game's host.
The 3-day All-Star festivities will include the highly anticipated NBA All-Star Game, various skills competitions (a dunk contest and a 3-point shooting contest specifically), and several other games between NBA pros and rising stars from the Development League. There will also be a massive fan fest, to include music, celebrity appearances, games, and incredible food.
All-Star Weekends have consistently attracted tens of thousands of fans from around the world to each host city, and will undoubtedly prove to be an incredible boost to the local Charlotte economy.
Hornets Chairman Michael Jordan released the following statement about the decision:
"We are thrilled the league has awarded NBA All-Star 2019 to the city of Charlotte.  We want to thank Commissioner Silver for his leadership throughout this process and for the decision to bring NBA All-Star back to Buzz City. All-Star Weekend is an international event that will provide a tremendous economic impact to our community while showcasing our city, our franchise and our passionate Hornets fan base to people around the world. We look forward to serving as hosts for NBA All-Star 2019 and welcoming all visitors and guests to Spectrum Center."
The All-Star festivities will be held in Uptown Charlotte from Feb. 15-17, 2019.
Comments
comments