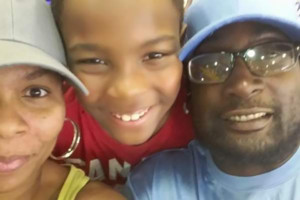 Today, an attorney representing the Scott Family filed a $60,000 lawsuit against the City of Charlotte, the CMPD, and Officer Brentley Vinson for the wrongful death of Keith Lamont Scott nearly 2 years ago.
Keith was shot in the parking lot of the Village at College Downs apartment complex just before 4 p.m., September 20th, 2016, and later died in the hospital.
According to the official CMPD report, undercover officers responded to the Village Downs apartments for an unrelated investigation. They then smelled marijuana and noticed Scott in his car with a gun.
Here is the raw footage of one of the body cams:
And here is the dash cam footage:
Several months after the shooting, Charlotte's district attorney determined Officer Brentley Vinson, the officer who ultimately killed Keith Lamont Scott, was sufficiently justified and would not face any charges.
The family then tried to settle monetary with the City of Charlotte and CMPD, but were unsuccessful.
Scott's family is asking for a total of $60,000 in damages from the Charlotte Mecklenburg Police Department and Officer Vinson, according to page 20 of the lawsuit that was filed today;
Comments
comments