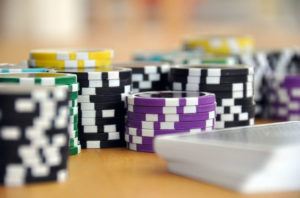 From Delaware becoming the first state to launch full-service online casino gambling in 2013, to the Supreme Court overturning a federal ban on sports gambling in 2018, it's certainly been an exciting decade for gamblers in the United States. Of course, the rules do change radically from state to state – all forms of gambling are still banned in Utah, for example. But the bottom line is that, thanks to the rise of online betting sites, never before in the nation's history has gambling before been so easily accessible to so many people.  
This is a genuine cultural shift that deserves attention. As increasing numbers of people inevitably gravitate towards placing wagers on sports or trying their luck on virtual roulette and blackjack, it's reasonable to wonder what kind of support is in place for those who get in over their head. Who can problem gamblers go to for help, and are there real, practical tools available to curb compulsive habits?
The question takes on glaring significance when you consider how more and more parts of the country are getting in on the gambling action all the time. Just recently, Michigan and Virginia launched online betting sites to much fanfare, with news outlets reporting a "blockbuster" start to this brave new era. According to data from geolocation company GeoComply, there were over 7.5 million gambling transactions across the two states in the days following launch. These staggering stats confirm just how powerful the lure of online gambling is, especially in the era of Covid-19, when many people feel safer betting from home. At the same time, a huge loss suffered by none other than Barstool Sports founder David Portnoy is a reminder of the potential risks for over-enthusiastic gamblers.
Visiting Detroit's Greektown Casino to launch the Barstool Sportsbook app, the multi-millionaire entrepreneur got "caught up in the moment" and made a $100,000 losing bet on the Detroit Pistons to beat the Houston Rockets. "Keep in mind I'm rich," he tweeted. "Always bet responsibly."
But what if you find yourself unable to bet responsibly, and don't have the deep pockets of a David Portnoy? Compulsive gambling can be a particularly insidious problem, as the signs may only be subtle at first, then incrementally worsen before a gambler even realises what's happening. Betting a bit more than you should can slowly escalate into chasing losses and betting more than you can afford. Looking forward to making your next bet can morph into feeling irritable and impatient whenever you're not betting. What should be an enjoyable, occasional pastime can snowball into an addiction, where the gambler starts to neglect other aspects of their life, such as their family or career.
Over in the UK, which has had a head start in these matters, there is a solid infrastructure in place for providing guidance to people who need it. There's the prominent charity GambleAware, which runs a free national helpline operating 24/7, and has a website packed with gamblers' stories and resources for problem gamblers and their loved ones. Its free "National Gambling Treatment Service" even pledges to help compulsive bettors "start to regain control after one conversation". 
It helps that GambleAware is given a healthy amount of funding from the casino and sportsbook operators themselves, who are asked to donate 0.1% of their annual gross yield, with donations reaching £4.5 million from the gambling industry between April and December 2020 alone.
The UK also has a self-exclusion tool available to gamblers, called GAMSTOP. By signing up to this and providing some personal details, a gambler can swiftly have themselves shut out of all UK-licensed gambling sites and apps for a set period of time. This can be six months, one year or five years, depending on what the gambler chooses. 
So how does the United States compare? The good news is that, despite the gambling industry being less mature compared to the UK, the US does have a long-standing organization comparable to GambleAware. It's called the National Council on Problem Gambling, which was founded back in 1972 and is dedicated to helping problem gamblers while staying resolutely neutral when it comes to the perceived rights and wrongs of gambling (which is a far more contentious topic in the US compared to the UK).
Funded largely by membership fees and donations, the NCPG has a 24 hour national helpline for anyone concerned about their gambling habits, and it also runs webinars and the annual National Conference on Gambling Addiction and Responsible Gambling. Bringing together healthcare experts, government regulators, therapists and researchers, the 2021 conference will be focusing on how the Covid-19 pandemic has impacted both gambling habits in the US, and how people seek help. The pandemic-themed conference highlights how proactive the NCPG is when it comes to keeping up to date with the latest issues and events affecting gamblers. 
As well as functioning on a national level, the NCPG also has state-specific affiliate organizations like the California Council on Problem Gambling, which offer more targeted assistance to people in need. Meanwhile, Gamblers Anonymous is another well-established organization for people all across the country – it has state-specific hotlines, and offers a 12-step recovery process to members. 
When you also factor in the voluntary self-exclusion programs also available across numerous states, it's reassuringly apparent that there are good resources for American gamblers in need of help. But there's also no room for complacency. In the run up the 2021 Super Bowl, the NCPG released a powerful statement pointing out that around 4% of Super Bowl gamblers will fail to stick to gambling limits, and will bet to "escape feelings of anxiety, stress or depression" – a red flag symptom of problem gambling. The statement also included this pretty stern warning from NCPG Executive Director Keith Whyte: "Unfortunately, NCPG expects the number of people with gambling problems to grow with each passing year, because both the amount of money and the number of people who bet on sports grows with each passing year."
As more people jump into this ever-growing market, raising awareness of problem gambling – how to recognize the signs, how to curb worrying behavior – is more important than ever. 
Comments
comments