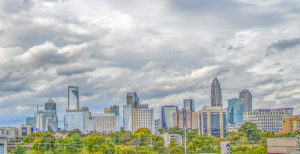 Charlotte has been one of the Eastern hot spots for growing commerce and suburban living for years. Amid the ongoing pandemic, this part of the state has seen a major shift in consumer and local activity.
The pandemic has changed the way many around the country live, and Charlotte is no different. Read on to learn more about key ways this city has been impacted socially, financially, and infrastructurally during the ongoing health crisis.
Financial Instability for Homeowners
Charlotte is a growing real estate sphere, but there are significant costs and regulations that impact homeowners on all levels of the income scale.
Homes are selling like hotcakes in the Greater Charlotte area, spending an average of just 35 days on the market before sale. But, social distancing measures have completely changed the real estate transaction. The process can take longer to close, and this has caused issues with short sales and emergency transactions.
Although low interest rates are coaxing more new investors to make the jump into the real estate sphere, stringent regulations surrounding e-notaries and virtual services can make it tricky to get started. Even among investors, foreclosures are climbing in the Charlotte area.
Consequently, economic strain has bled onto the renter pool. Homeowners might be struggling to cover their living costs, because renters have faced the same struggles with job loss, pay cuts, and medical expenses.
As renters across the greater area have fallen unable to pay rent, property owners are on the hook for the difference. The pandemic has caused a high level of unemployment across the country, which has reached a level of 3.9% in Charlotte alone.
This dip means that more and more people are having trouble making ends meet, including paying for living costs that cut into the budgets' of their landlords.
For homeowners who don't manage renters, refinancing a mortgage can serve as a small respite to help investors save money by taking advantage of low federal interest rates.
Small Businesses Struggle through Lockdown
The "Queen City" might be a bustling national epicenter for growing businesses, but this part of the country is just as vulnerable as any other.
Since many businesses were forced to shut their doors, talks of another impending lockdown has sent a wave of uncertainty through the Charlotte area. For non-essential companies that can't easily move online, more downtime can make or break business in Q4.
For small business owners who need a little push to get through this time, there are a few short-term financial solutions that have gained popularity during the pandemic. Fast money loans, which can be found simply by typing "loans or title pawn near me" in any search bar.
To find out if borrowers are eligible for title loans, personal loans, or even private business loans, many services offer online rate calculators to speed up the process. Users simply need to enter some indendigying and financial information about the nature of their loan, and they can obtain liquid cash in just a few days – or minutes.
Social and Commercial Changes
As one of the largest cities in the local area, Charlotte has seen a major shift in how locals and tourists can experience the metro.
Limited indoor gatherings means no clubbing or bar hopping, and music venues have all but been eradicated for the time being. Entertainment businesses and venues continue to navigate through the ongoing changes in rules and regulations.
This has prompted restaurants, bars, and other venues to move outdoors to be able to accommodate social distancing and safety measures.
Masking is more heavily enforced compared to earlier in the pandemic, but many eateries and retail shops have found ways to stay open regardless.
Although the pandemic has changed the world of commerce as we've known it, Charlotte is one of the cities with the highest potential to bounce back. As a leading tech and cultural hub, businesses are quickly adapting to distancing measures and a growing dependency on digitization.
It's seen a significant hit in recent months, but this city is withstanding the economic strain caused by COVID-19.
Comments
comments