The Home Depot has just announced plans to hire over 80,000 employees for their upcoming spring season. The new hiring spree will include at least 450 jobs for the Charlotte region.
The 80,000 total new jobs will be spread out over 2,000 U.S. stores and 75 distribution centers, including sales, cashiers, operations, management, and online order fulfillment.
They've even built an entire interactive map to show were they will be hiring for the upcoming week: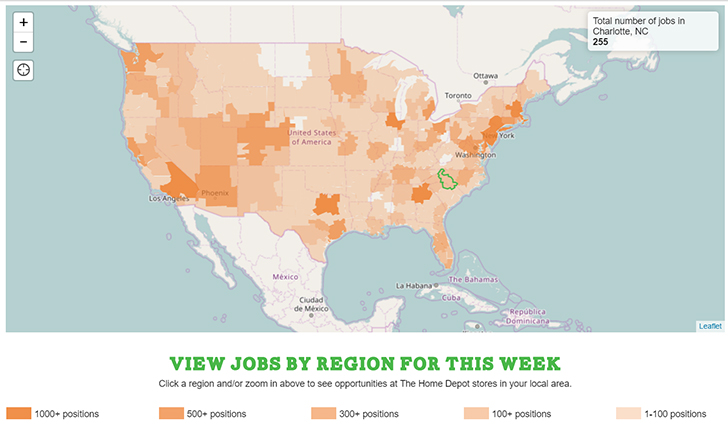 Here's a zoomed-in look at where the new jobs around Charlotte will be located this week: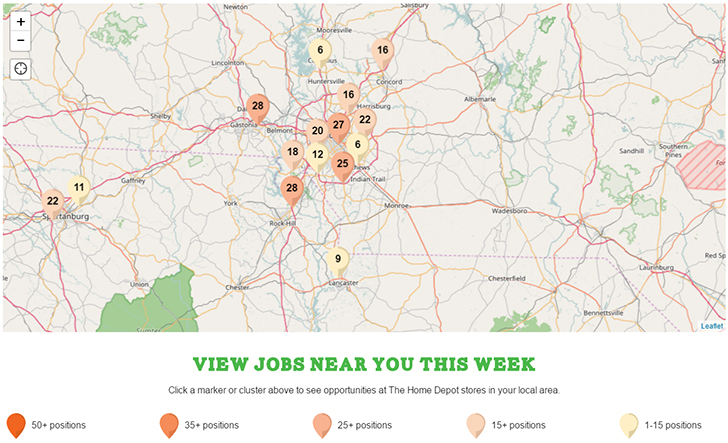 You can apply for any of their new positions at careers.homedepot.com.
Home Depot's main competitor, Lowes Home Improvement, which is based in Mooresville, NC, also recently announced that they will be adding over 45,000 new jobs nationally, and over 1,100 new jobs right here in the greater Charlotte region.
Comments
comments