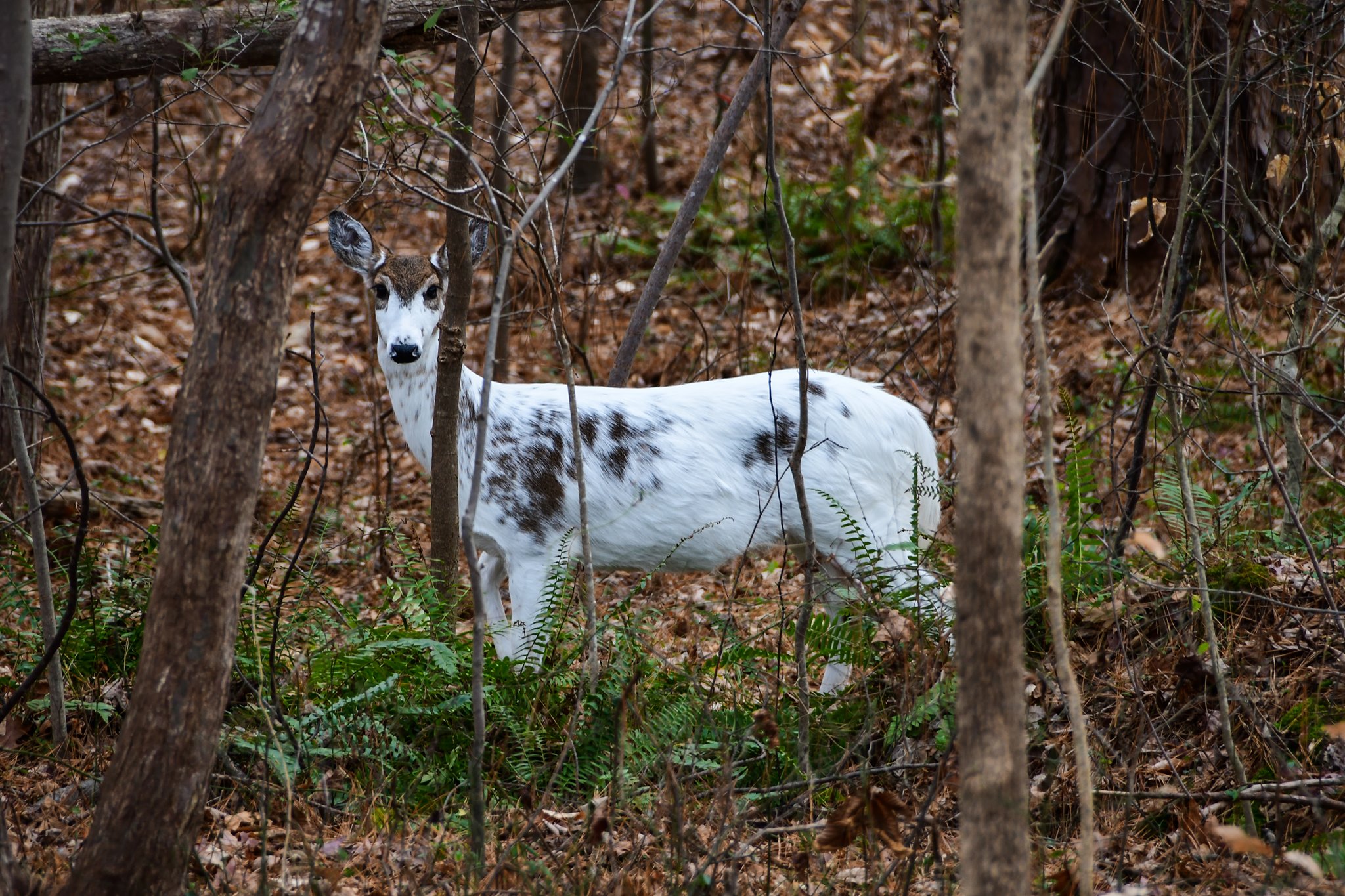 A North Carolina wildlife photographer has just captured an extremely rare image of a 'Piebald Deer' in the woods of North Carolina. Cary resident Gary Frazier took the image and uploaded it to Facebook, where it has already attracted over 100 comments and 62 shares.
According to the North Carolina Wildlife Resources Commission, Piebald Deer have an extremely rare genetic trait that creates blotches of white coloration on portions of their hide that are usually dark in color. The Piebald trait may show up in one in 1,000 deer.
It's exceptionally rare to spot a full-grown piebald deer in the wild since the recessive trait also causes them to have skeletal or internal deformities, including a bowed snout or curved spine, often resulting in the deer dying much earlier than most deer.
Comments
comments