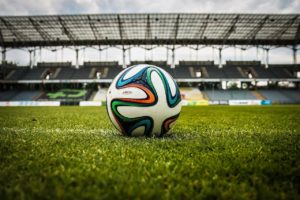 Hot after the victory of the Champions League, Chelsea is flying high and will be hoping to continue their success into the upcoming season. For Tuchel, the strategy has begun already as the transfer window is now well underway. Other clubs, including Chelsea, will be looking at Manchester United's sensational signings of Jadon Sancho and Raphael Varane and will be wondering who they can snatch up to bolster their squad. Chelsea in particular have consistently been linked with Norwegian wonderkid Erling Haaland and he may prove to be the perfect man to join the Blues. Whilst that transfer would fulfil many Chelsea supporters' dreams, is the deal a realistic one?
The Haaland saga has been a wild rollercoaster. Despite being linked with Chelsea all summer, nothing concrete has seemed to emerge out of the madness. However, according to recent reports, Borussia Dortmund is determined not to sell the youngster. And for good reason too. When you have an explosive talent like Haaland, you don't release your hold over him too easily. Haaland has stunned in the Bundesliga last season, so it makes sense for Dortmund to keep him close to their chest, though this won't stop the Champions of Europe from trying to secure him regardless. The odds on Haaland signing for Chelsea are currently 7/4, though those who are not keen on betting may finder greater success in using Pragmatic Games to play online, which is the highest out of any club.
Chelsea owner and Russian oligarch Roman Abramovich has promised Tuchel a massive transfer budget in hopes of continuing Chelsea's success of last season. As Haaland is Chelsea's number one target for this transfer window, reports have emerged that they are readying a staggering £150 million bid for the Norwegian striker. Offering a sum as large as this in the face of Dortmund's stance will certainly test their resolve and prove whether their conviction is stronger than their desire to fill their wallet. Allegedly, personal terms have already been agreed between Chelsea and Haaland but as with all reports from 'sources' during the transfer window, this should be taken with a grain of salt. Only time will tell whether what would be the signing of the transfer window happens. However, as we are now in August, we can expect to see updates on the situation soon.
Chelsea is also interested in strengthening their defence as it has been revealed that that Jules Kounde, centre-back for Sevilla, is on their transfer list. Whilst their defence is currently more solid than their attack, it can only be a good thing to have more squad depth and Kounde is a quality player. What Chelsea really need to start looking at though is their attack. There is a very real possibility that they will not be able to secure Haaland. If this is the case, they still need a striker to address the goalscoring issued the side has; the 12-goal total that Timor Werner and Tammy Abraham both share is simply not going to be enough going into the next season. 
Comments
comments