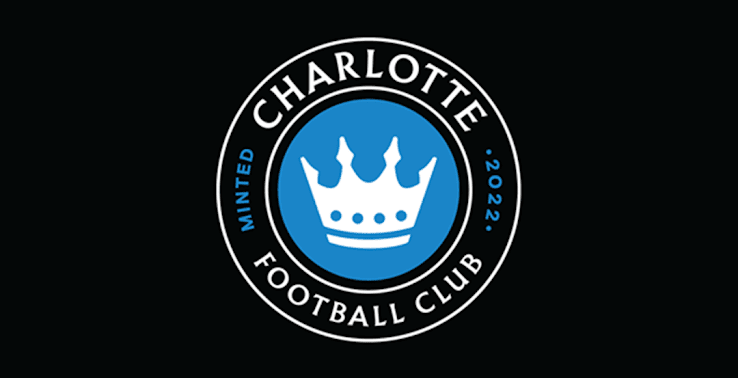 Charlotte's newest professional sports team officially now has a name – The Charlotte Football Club, or Charlotte FC for short.
Charlotte FC owner David Tepper and other team officials held an official press conference and small celebration at the Bank of America Stadium yesterday to unveil the new team name and logo.
According to a press release from the team, the new design was inspired from Charlotte's unique heritage as the first American city to have its own mint ("Minted 2022"). The black, blue, and white circle crest represents the coins that were made here, and the 4-point crown represents the 4 wards that make up Uptown Charlotte.
"The Charlotte FC brand truly embodies our city with a design that reflects Charlotte's rich history," Charlotte FC Owner David Tepper stated. "When we were awarded the team in December, I spoke about this club bringing the city together. To reach the point where our fans can actually know our name and see our colors is a significant milestone."
Here is the official promo video for the new team name:
The MLS Store has now started selling official Charlotte FC merch – including a custom Charlotte FC mask:
What do you think about the new name and logo for Charlotte's latest pro sports team?
Comments
comments