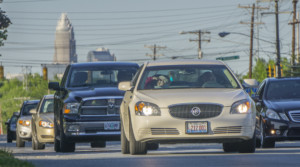 Charlotte was just ranked as one of the top major cities in America to retire according to MagnifyMoney.com's most recent 'Best Places to Spend Your Golden Years' list.
According to their report, Charlotte ranked #4 in America, just behind Portland (#1), Salt Lake City (#2) and Denver (#3). New York, Houston and Miami, earned the bottom 3 spots on the list.
Surprisingly, all metros in the iconic retiree destination Florida didn't do well on the list, with Jacksonville ranking 32 out of 50, Orlando ranking 40 with the job market still thriving and the demand for single family houses and Orlando condos exceeding the supply, and Miami ranking 48, largely due to the high cost of living.
The report used four major categories to make our determinations of which of the biggest 50 US metros were the best places to spend one's golden years, including;
Lifestyle:
Volunteer rates for those ages 55 and older to get a sense of where senior citizens had the opportunities to be most engaged with the community-at-large

Rate of physical activity in each metro to get a sense of which communities offer the most opportunities for activity

Percentage of residents ages 65 and over who moved into the metro that year so we could see how desirable seniors find these metros
Cost of living:
Median monthly housing costs because whether renting or owning, retirees are on fixed incomes and the ability to afford housing is crucial to aging in place

Regional prices for goods and services because the salary bumps of living in more expensive places no longer apply to those who are no longer working
Medical quality and cost:
The percentage of hospital discharges of Medicare enrollees that were for conditions considered preventable with adequate primary care

The average cost that Medicare pays per enrollee in a given metro

The percentage of people aged 65 or older who are up-to-date on their core preventive services, such as flu shots and cancer screenings
The availability and quality of different kinds of assisted care:
The number of home nursing service providers registered with Medicare per 100,000 residents because the availability of home nursing may be essential to those who age in place

The average Medicare rating of registered home nursing service providers

The number of nursing home beds registered with Medicare per 100,000 residents because sometimes people do require temporary or permanent intensive residential care and sometimes on very short notice

The number of continuing care retirement communities registered with Medicare per 100,000 residents because these communities (a subset of nursing homes) offer a bridge between independent living in private apartments (with some community and medical amenities such as dining rooms, group activities, physical therapy) and more intensive nursing care in the same facility

The average Medicare rating of registered nursing homes
Here are their complete rankings and scores for the largest metros in the US;
Do you think Charlotte is a good place to retire?
Comments
comments